YOUNGSTOWN, OH – The rich tradition and high level of Ursuline Fighting Irish hoops has always been something that the Youngstown area looks forward to every single winter. The Ursuline program has seen its fair share of talent walk through the gym doors and the excitement never seems to stop! That excitement was in full swing last week in a game against East as the two storied Youngstown programs battled it out all night long. With just seconds remaining East took a one point lead but the Irish maintained composure and pushed the ball up the floor and as senior guard Tyler Beck spotted himself up on the wing, the pass hit his hands, and he released a shot as the buzzer sounded…. nothing but net, ball game! In that short moment, all the excitement and hard work that Tyler has put in to mastering his craft on the basketball court paid off and all his teammates celebrated a huge buzzer beater!
Tyler is currently in the middle of his senior basketball season and has been able to step into the role of team leader and has been able to become what some people call a "second coach" on the floor for Coach Gunther. Beck has been able to showcase his talents on the floor by always being consistent. He is the first one in the gym and the last to leave every day, he has established himself as one of the players that Coach Gunther looks to in tight games to rally the team and get them all on the same page, he has been able to take charge offensively whenever the Irish need points or a big stop on the defensive end, but not only on the court is Tyler able to lead, he is also able to lead in the classroom by proving what it means to be a student-athlete.
YSN's own, Steve Leslie, was able to talk to Tyler this week via video chat to discuss the current season that the senior is having, what he wants out of the season for himself and for the Ursuline Fighting Irish, what his plans are for after high school, a rapid fire question session to find out more about what makes Tyler the player and person that he is, and much much more!
Check out this exclusive player profile with Ursuline Fighting Irish senior star, Tyler Beck!
PRESENTED BY: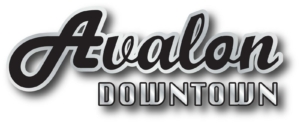 https://ysnlive.com/wp-content/uploads/2023/07/681BB2A4-EDB7-4BA1-A00E-6B672CEF0108-e1611776385208-scaled.jpg
1496
2560
Quinn Puskar
https://ysnlive.com/wp-content/uploads/2023/08/Default-Email-Signature-2673571-300x70.png
Quinn Puskar
2021-01-27 19:40:08
2023-07-14 19:34:30
AT YOUR BECK AND CALL