CHANEY FOOTBALL COACH'S CORNER/PLAYER PROFILE SPECIAL
YOUNGSTOWN, OH – When you think of Chaney football you think of head coach Chris Amill and then some of the stars on the football team. When you think of what you want in a football player, consistency, calm under pressure, and a leader usually come to mind. The Coach Amill and the Chaney Cowboys have all of that and much more in their two star players, Delshawn Petrosky and Jason Hewlett. Their leadership is what keeps the 'Boys moving forward even when it might seem like they might be out of answers, Petrosky and Hewlett always gets their team ready to play and lead by example. The confidence they have built up over the past two seasons is what makes them true leaders this year for the Chaney Cowboys.
When asked what makes Delshawn the player that he is, his response is simply "the team around me." Petrosky is always the first person to give credit to his surrounding cast and build his teammates up before he takes the credit for himself. His playing style is identical to that as well, as he is one to get everyone involved on and off the field as a leader and great teammate. When talking to Jason, he echoed much of the same. Hewlett is all about making the team better and winning football games before taking credit or getting numbers for himself. Jason focuses and prides himself on being a big, strong, physical football player who imposes his will on both sides of the ball as a leader in the secondary from his safety position but also on offense as one of the top receivers and even sometimes the quarterback for this Chaney squad.
YSN's own, Steve Leslie, took some time this week to talk with the Chaney stars and head ball coach, as they talked about their goals moving into the playoffs, what Delshawn's and Jason's personal success can do on the football field to lead the Cowboys throughout the season and playoffs, what their plans for after high school are, some takeaways on his star players from Coach Amill's perspective, what Coach has in store for us in this first round of the playoffs, and much much more.
Learn all about the Chaney Cowboys football stars and Coach in this very special and exclusive coach's corner and dual player profiles with, Delshawn Petrosky, Jason Hewlett, and head coach Chris Amill!
PRESENTED BY: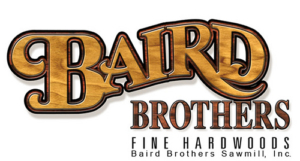 https://ysnlive.com/wp-content/uploads/2023/07/Chaney-Generic-Graphic-1.png
720
960
Quinn Puskar
https://ysnlive.com/wp-content/uploads/2023/08/Default-Email-Signature-2673571-300x70.png
Quinn Puskar
2020-10-09 18:27:05
2023-07-14 18:50:13
CHANEY FOOTBALL COACH'S CORNER/PLAYER PROFILE SPECIAL