EDISON FOOTBALL COACH'S CORNER (EP 1) WITH MIKE COLLOPY
RICHMOND OH- When talking about programs that have steadily improved over the course of the last few years, look no further than The Edison Wildcats. Only a few years removed from a 2019 season which, unfortunately, saw The Wildcats have an 0-10 season. However, a 3-5 campaign in the COVID year and a 8-4 year last season shows the improvements Edison has continued to make.
Of course credit goes to all the kids that have worked so hard to turn the program around, but thanks must also fall on the skipper Mike Collopy's shoulders. Coach Collopy, a multiple sport coach that has seen plenty of success on the baseball field, has been a huge part in building the football program.
Starting off the season with a perfect 5-0 record, the improvements look like they are continuously being made for The Wildcats. Edison will have a tough road test against The Toronto Red Knights (4-1) on Friday, September 23rd.
Coach Collopy got the chance to stop by Running Point to discuss with Anthony and Ty about the takeaways from the first half of the season, the goals and improvements for the second half and the upcoming matchup with Toronto. All this and more in this edition of Coaches Corner, found EXCLUSIVELY on YSN!
Presented By: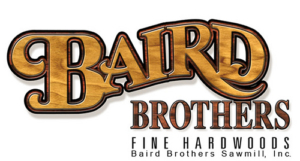 https://ysnlive.com/wp-content/uploads/2023/07/F42FB559-A580-4EF3-9E4B-F07741864580.png
1620
2880
Anthony Hartwig
https://ysnlive.com/wp-content/uploads/2023/08/Default-Email-Signature-2673571-300x70.png
Anthony Hartwig
2022-09-19 20:10:28
2023-07-15 03:01:14
EDISON FOOTBALL COACH'S CORNER (EP 1) WITH MIKE COLLOPY