WHERE A FALCON FINDS ITS STRENGTH
AUSTINTOWN OH- Austintown Fitch is in a remarkable successful era of athletics. Whether it be football, volleyball, basketball, wrestling track, baseball, softball, or any other sport, they each have had remarkable moments and shining stars. It all starts with the Falcon's strength. They are stronger, and more conditioned than most of the opponents they face. Where does this strength come from? Well, it certainly helps that they have a premiere coach on staff as their director of strength and conditioning.
Daniel Wedding makes sure every athlete at Fitch is reaching their absolute potential. Under his guidance, the student athlete realizes just how strong they can be. He has helped multiple players reach not just personal records in the weight room, but consistently breaking school records as well. Because of his motivation and support, Falcons everywhere push themselves to be at their best.
Wedding was recognized this year as the NHSSCA Ohio Coach of the Year. It is a fantastic honor to be nominated, and an even bigger one to be recognized. You can easily see the impact he has had on the Austintown athletic community.
Coach Wedding took the time to come on to YSN's Running Point this week to talk about his journey. He chats with Anthony Hartwig and Ty Bartell about the commitment to the standard at Fitch, some of the amazing athletes his worked so hard with, and much more. You will not want to miss this exclusive interview with the best strength and conditioning coach in the state of Ohio!
Presented By: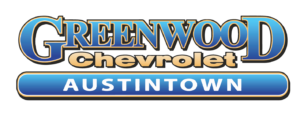 https://ysnlive.com/wp-content/uploads/2023/07/Daniel-Wedding.jpeg
595
992
Anthony Hartwig
https://ysnlive.com/wp-content/uploads/2023/08/Default-Email-Signature-2673571-300x70.png
Anthony Hartwig
2022-03-13 03:10:53
2023-07-15 00:26:19
WHERE A FALCON FINDS ITS STRENGTH