FROM A PENGUIN TO A JAGUAR
JACKSONVILLE FL- Youngstown State Mens Basketball fans will have fond memories of Naz Bohannon. His 6'5 232 pound body dominated the paint inside the Beeghly Center. From bullying his way past defenses, to hitting game winning shots, Bohannon left his mark on Youngstown.
Grit City taught Naz plenty of life lessons during his time with the Penguins. His biggest lesson though was the relentless work ethic he developed. They call it Grit City for a reason after all. Naz was always putting g in the work to better his craft. And because of that, it was constantly opening doors for him to further his career. He spent his 4 years at YSU accumulating over 1,000 points and 1,000 rebounds in his career. After his fourth season with the Penguins, Bohannon took his fifth year of eligibility at Clemson to expose himself to even greater competition. The Tiger program had the same grit and hard work first type of feeling that Youngstown State did.
After going through his season with the Tigers, Naz was approached with an opportunity to return to the sport of football. Bohannon was a tight end in high school in Lorain. There was no way he could pass up the opportunity to put himself in front of teams and give football a shot. Especially since it wouldn't effect his ability to go back to basketball if it didn't work out. But it did indeed work out as the Jacksonville Jaguars came knocking. Last week the Jaguars signed Bohannon as a tight end as well as three other receivers.
Youngstown could not be more proud of all Naz has accomplished and will continue to accomplish in his career. He left a legacy on the Penguins basketball program that echoes in the locker room to this day. A lot of Penguins might just have to lean towards the Jaguars this fall. Bohannon joined YSN's Running Point this week to talk about his journey. You won't want to miss this exclusive interview with Naz Bohannon.
Presented By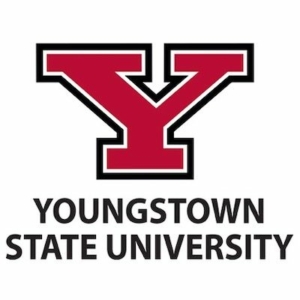 https://ysnlive.com/wp-content/uploads/2023/07/225AEC69-5F28-4499-91EF-1C6B7C3B4284.jpeg
845
1284
Anthony Hartwig
https://ysnlive.com/wp-content/uploads/2023/08/Default-Email-Signature-2673571-300x70.png
Anthony Hartwig
2022-05-29 04:56:53
2023-07-15 01:37:17
FROM A PENGUIN TO A JAGUAR