COLUMBIANA OH- It might sound crazy to a casual fan, but truly great volleyball teams are not defined by the players that get them the kills. The best volleyball teams find their pulse with their defense. Everything starts with a first touch. Crestview volleyball has played some of the best back row defense we've seen this season in the YSN family. The spark plug of that group is senior captain Meredith Hart. Meredith is such a positive source of energy for the Rebels. In the rare cases where some things go wrong, there's a good bet you'll see number 3 smiling, clapping her hands, and making sure her team stays in the moment.
This strong sense of leadership was something Hart grew in to. The fact that her own teammates voted her captain in the preseason gave her all the company in the world. Being voted a captain just has a little more kick to it than when a coach picks it. Meredith knew coach Auer believed in her, but the votes were also tangible evidence that all of her teammates believe she is the girl for the job. She takes the role very seriously. The Rebels are going to need all of her energy in the regional bracket they find themselves in. The further you go, the better the teams are, and the more likely it is that you're going to give up a small run or two. Hart's positivity will keep the Rebels even in those moments.
Meredith was able to take time out of her school day to talk with YSN's Anthony Hartwig. They talk about what it means to be a captain, how much she has grown in her time at Crestview, and much more. Get hyped up for the Rebels regional semifinal by checking out the latest Crestview Volleyball Player Profile only on YSN!
Presented By: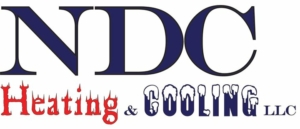 https://ysnlive.com/wp-content/uploads/2023/07/A8565479-A8C9-4B14-B202-800F85D42408.jpeg
674
1134
Anthony Hartwig
https://ysnlive.com/wp-content/uploads/2023/08/Default-Email-Signature-2673571-300x70.png
Anthony Hartwig
2022-11-03 05:10:12
2023-07-15 03:58:56
HART OF GOLD