CANFIELD, OH- South Range Raiders' junior tight end, Heath Crouse, opened up about his experience playing for the esteemed high school football team and the impact of having a successful older brother, JD Crouse, who also excelled in the same position.
Crouse humbly expressed his admiration for his brother, stating that being in JD's shadow is an honor as he has been an invaluable mentor and role model. He credits JD for helping him improve as a player and as a person. The tight-knit Crouse family has instilled in him a sense of greatness and the drive to always give his best, whether on the field or in his daily life.
The interview also highlighted Heath Crouse's dedication to his craft. He emphasized the importance of hitting the weight room, improving his footwork and hand-eye coordination, and always pushing himself to the limit. Taking inspiration from his brother's work ethic, Crouse aims to surpass JD's accomplishments, continually striving to be better.
When asked about the differences between him and his brother on the field, Crouse acknowledged JD's superior catching ability but emphasized his own strengths in terms of footwork. Additionally, Heath claimed to have better academic grades, while JD's humor and storytelling skills took the crown.
The South Range Raider expressed his gratitude for the close-knit community and the strong bonds formed within the team. He attributes their success to the chemistry they share, branding it as a key factor that sets them apart.
Off the field, Heath looks up to his parents and JD as his role models. Their unwavering support and guidance have shaped him into the person he is today. Among his parents' and brother's qualities, he admires their knowledge and their ability to push him to become a better individual.
Heath Crouse also delved into his personal life, revealing his interest in cooking. He mentioned that being more like his father in terms of his strong work ethic, and his mother in terms of culinary skills, has played a significant role in shaping his character.
The YSN podcast interview provided insight into the life of Heath Crouse and shed light on his journey as a South Range Raider. With his dedication and the support of his family, teammates, and community, Heath Crouse is poised for continued success on the football field and beyond.
PRESENTED BY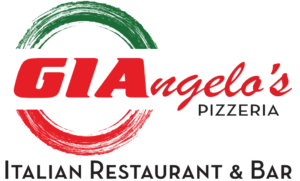 https://ysnlive.com/wp-content/uploads/2023/11/SouthRangeVs.WarrenJFK15of70-scaled-e1700144471113.jpg
823
1484
YSN Staff
https://ysnlive.com/wp-content/uploads/2023/08/Default-Email-Signature-2673571-300x70.png
YSN Staff
2023-11-16 10:24:21
2023-11-16 10:29:09
HEEEEEEEEEATH!