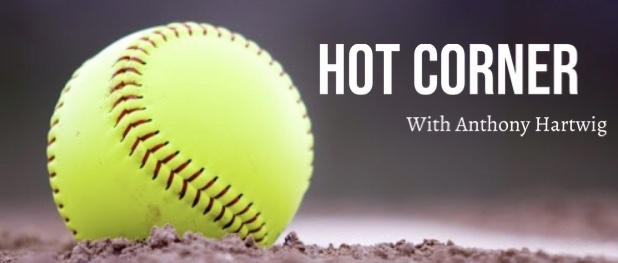 HOT CORNER: WEEKEND RECAP
Its Monday, which means there's a lot of softball results to dive into from the weekend. Ohio holds some of the best travel tournaments in the Midwest. One of the tournaments that rises above the rest is the D1 Fastpitch Outlaws Summer Invitational Showcase.
The Beverly Bandits travel organization is highly respected and their name is all over the Championship list at the Outlaws Showcase. Their Demarini Richards team won the 16U division, and the Beverly Bandits Dorsey team won the 18U. In their 16U division Shelby Westler is a name on that team I've been following for a while. A 2022 from River Valley High School in Marion OH Shelby is a catcher/infielder/utility player that can really swing the bat well. On Saturday night she hit a go ahead 2 run HR on the Bandits way to a 7-3 win.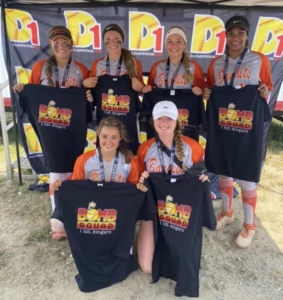 Friends of the Hot Corner the Ohio Lasers Yellow Team also competed at the Outlaws showcase. After a 0-0 tie to start off their Thursday, they beat Finesse 5-2. The rest of their weekend didn't go as planned as they lost two one run games to Turning2. Maddy Taylor from Austintown Fitch had a couple RBI over the weekend. Maci Boggess still pitches pretty well in the circle throughout the weekend. In 10 innings pitched she only gave up 5 earned runs and struck out 11.
The USSSA Pride Scarlet team wasn't at the Outlaws Showcase, but had a great weekend at the Sheer Madness Showcase. They won all 8 of their games and were Co-Champions because of the championship game being rained out. They hit 11 more home runs on the weekend as a team bringing their total to 39 on the summer. Sommer Bourne and Sydney Mercer each hit 2 bombs. Maris Barbato got one out to push her weekend total to a eye popping 13. USSSA's pitching was amazing this weekend too, Tori Long and Liana Morreale each threw no hitters. Morreale did it with every pitch being stressful as the Pride snuck out a 1-0 win over Stingrays 03. The Pride is hitting .432 AS A TEAM! It's just an incredible offensive lineup, and if they're tossing no hitters Im not sure what the game plan is playing them in the future. In 30 games they've outscored their opponents 231-83. Do the math and that's an average of a 5 run margin of victory for the Pride. Dominant much like their professional counter parts.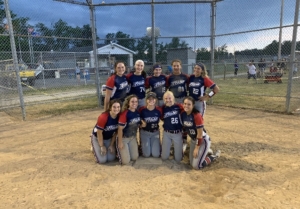 Speaking of USSSA's professional team, they begin play tonight and I couldn't be more excited that elite professional softball is back in action. USSSA Pride and Scrap Yard Fastpitch begin a summer tour today where they will play at different events held in each of their headquarters. A season playing each other in exhibition games in front of teams that have come to play in the events their hosting. That may sound underwhelming to the casual softball fan two teams playing each other all summer, but when the two rosters have 95% of the elite softball world on it, and you know their future could very possibly include a league of their own after their non compete from the NPF expires it's very exciting. Pretty much every player who is on the USA Olympic roster will be represented in this summer tour that is being tagged #BetterTogether. I think that tag says a lot about what the future might hold for Scrap Yard and USSSA. Who knows? You may be seeing some members of the summer tour as special guests to the Hot Corner as the summer goes on. Stay tuned!!
https://ysnlive.com/wp-content/uploads/2023/07/F8601B8F-4F4A-43AD-A3D4-0E3E76CE91FF.jpeg
263
618
Anthony Hartwig
https://ysnlive.com/wp-content/uploads/2023/08/Default-Email-Signature-2673571-300x70.png
Anthony Hartwig
2020-06-22 22:24:09
2023-07-14 17:57:10
HOT CORNER: WEEKEND RECAP