HOT CORNER: WITH SPECIAL GUEST TATUM EDWARDS
Another week, another great edition of Hot Corner is here. In this week's edition we shine a spotlight on Nicolinnis Pezzone, and a very special guest Nebraska alum Tatum Edwards.
Spotlight: Nicolina Pezzone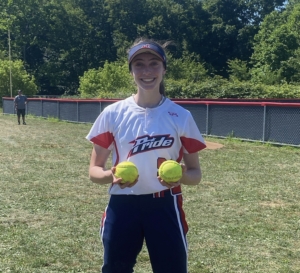 Nicolina is a class of 2022 pitcher from Struthers high school. She plays for Ohio USSSA Pride- Green. She led the Pride in the circle to a tremendous 40 win summer. Nicolina has great control of her pitches and is starting to show a lot of movement on her curve. She is also a threat at the plate carrying a bat with power. She'll head in to her junior season at Struthers with a lot more movement in store for the tough NE8 lineups she'll have to face. Keep an eye on this hurler.
Special Guest: Tatum Edwards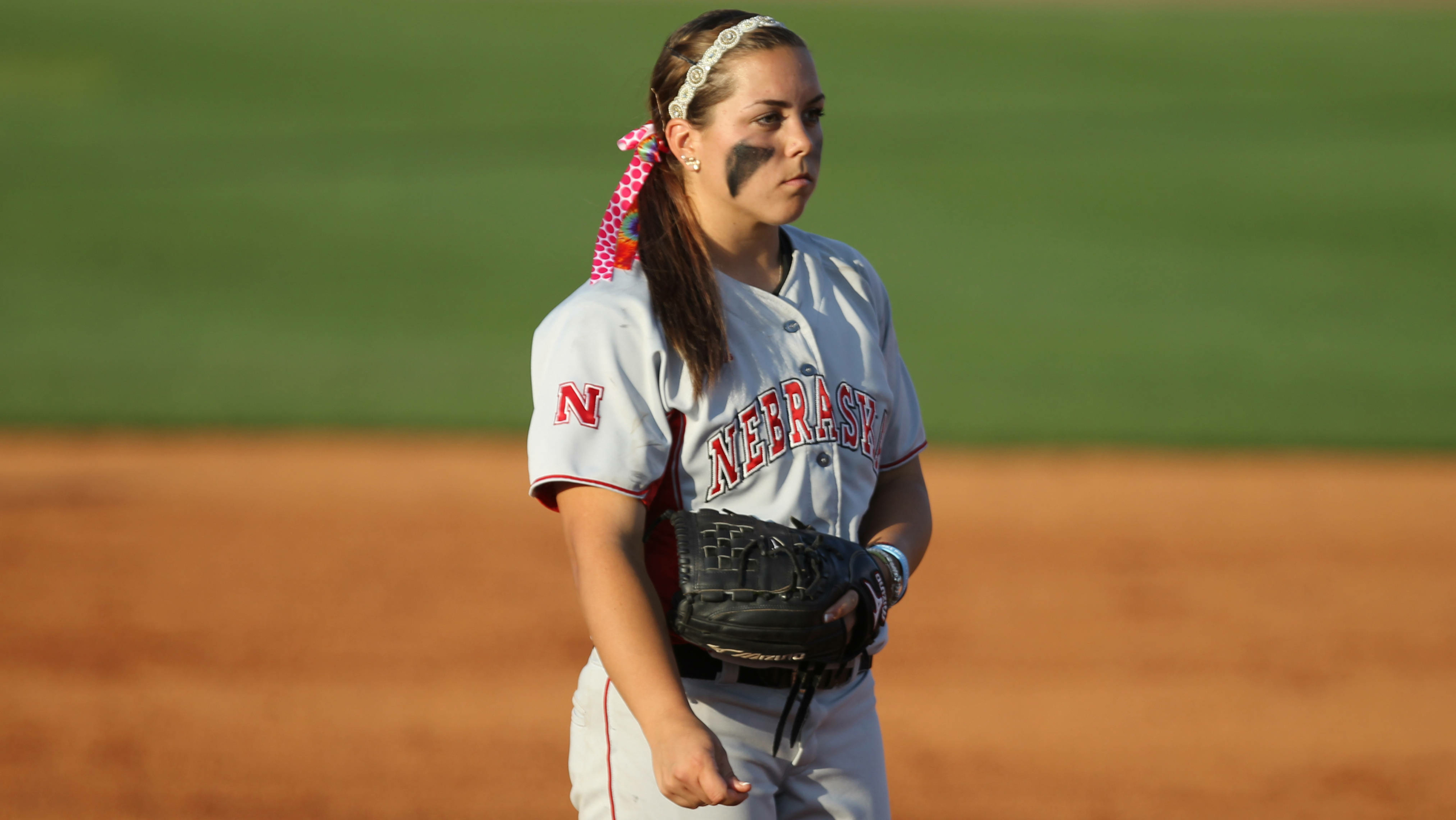 (Courtesy NU Athletics)
Tatum Edwards hails from Murietta California, and spent her collegiate career at Nebraska before spending time as a professional in the NPF. Tatum has a experience pretty unique. She got to go through her softball career not just with her sister, but with her twin sister. Her sister Taylor and her decided early that wherever they went to college to play, they'd go together. They were a packaged deal. Nebraska was the program that jumped on the opportunity. Coach Rhonda Revelle saw what potential the two had. Tatum struggled at the start of her Nebraska career. The mental weight was getting to her. Coach Revelle had to have some tough conversations with her, and it was those conversations that built a strong trust between Tatum and her coach. In her junior season, Tatum showed everyone what she was truly capable of. She was named the Big Ten pitcher of the year and also an NFCA All American. She finished her career at Nebraska with a record of 70-28 with a career ERA of 2.02. She struck out 551 batters and only gave up 24 HR's. Tatum was also a force at the plate finishing fourth all time at Nebraska in HR with 46 and fifth in RBI with 158. After Tatum graduates she was signed as a free agent by the Pennsylvania Rebellion of the NPF. She also played for the Chicago Bandits winning back to back Cowles Cup Championships. Tatum is currently an assistant coach at Omaha. Taylor Edwards is currently on the USA National Team. Since USA decided to keep their Olympic roster in tact after the COVID postponement, Taylor will be competing in Tokyo in 2021.
[embedyt] https://www.youtube.com/watch?v=7OPq_YMGBDo[/embedyt]
https://ysnlive.com/wp-content/uploads/2023/07/05C0F637-A445-4834-A182-21E870E20962-scaled.jpeg
1920
2560
Anthony Hartwig
https://ysnlive.com/wp-content/uploads/2023/08/Default-Email-Signature-2673571-300x70.png
Anthony Hartwig
2020-08-18 21:42:48
2023-07-14 18:20:40
HOT CORNER: WITH SPECIAL GUEST TATUM EDWARDS