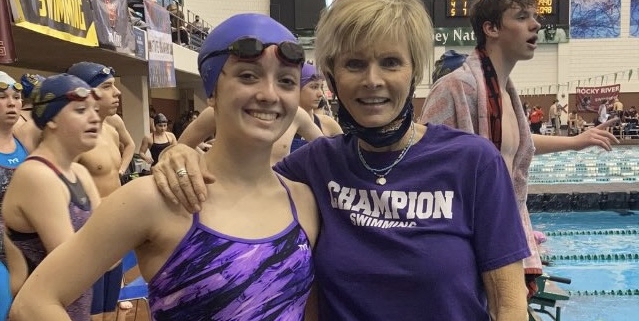 RILEY GIVES CHAMPION SWIMMING A HEARTBEAT
WARREN OH- If you ask Champion senior Riley Robinette what she wants to do with her future, her vision is very clear. She wants to be a heart surgeon, and she has already but plenty of things in motion to accomplish those goals. It's no coincidence that the girl that wants to help give people a better heartbeat, is a big reason Champion swimming has a heartbeat. It was her dedication to the sport, and desire to represent the purple and gold that drove the school to make a team. Last season, Riley was quite literally a one woman show. She was the only Champion swimmer, but she embraced the experience and proudly wore her school colors. Seeing her success and passion has brought three new swimmers to the squad this season, meaning the Flashes have enough to put together a relay. Riley continues to strive to build up the Champion program so more swimmers have the opportunity to do what she is doing now.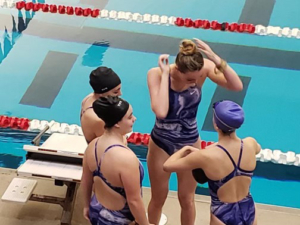 Riley is no slouch in the pool. She came to our attention by winning a MVAC athlete of the week award in the first week of the season. She broke personal records in both the 50m freestyle, and 100m freestyle. Beating her personal best was one of the goals she set coming in, and it didn't take her long to reach that. Now Riley sets new goals as she ventures on into her senior season.
Riley took the time to chat with YSN's Anthony Hartwig to talk about her senior year, and the growth of this program. They also talk about what drove her into the pool, how special the opportunity is to represent her school, and much more. Check out the latest Champion Swimming Player Profile only on YSN.
Presented By: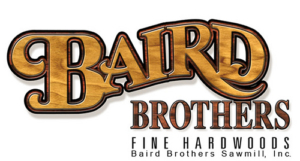 https://ysnlive.com/wp-content/uploads/2023/07/357BA3AC-5C8C-439F-928E-DA2E5CE12C26.jpeg
397
639
Anthony Hartwig
https://ysnlive.com/wp-content/uploads/2023/08/Default-Email-Signature-2673571-300x70.png
Anthony Hartwig
2022-12-13 17:16:45
2023-07-15 04:36:46
RILEY GIVES CHAMPION SWIMMING A HEARTBEAT