By Ty Bartell

Falcon freshmen have made up a new core of youth talent that looks to keep The Falcons competitive for years to come. This includes a new face taking reigns at first base, with big shoes to fill! Last year Fitch had senior Maddy Taylor on the right corner of the infield, who sported a .506 batting average, along with five home runs and 34 RBI. Looking for someone to step up, The Falcons put their faith in freshmen Abby Toth. Entering into the system, Toth blended with the team perfectly!
Quickly becoming one of the voices in the dugout, Toth has also produced with her bat! Batting a smooth .475 while swatting five home runs and bringing in 15 RBI on the season. Not just an offensive player, Toth has played great defense at first, which can become a hot corner of its own when Sydnie Watts is in the circle. 
Beyond the incredible bounds built during the annual Myrtle Beach trip, her teammates have seemingly created a new holiday, "Abby Day" in Austintown whenever the first baseman goes big fly! With the hot bat of the freshmen, "Abby Day" can occur everyday! Outside of the softball field, Toth shares her interests, people who have impacted her and her favorite Buffalo Wild Wings flavor. All that and more in this edition of Player Profile as Ty Bartell and Anthony Hartwig chat with Fitch freshmen Abby Toth!
Presented By: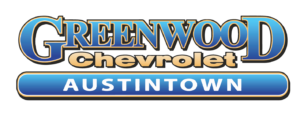 https://ysnlive.com/wp-content/uploads/2023/07/BDF61C77-E108-4419-9AAD-4231D748C46A.jpeg
1251
2185
Anthony Hartwig
https://ysnlive.com/wp-content/uploads/2023/08/Default-Email-Signature-2673571-300x70.png
Anthony Hartwig
2023-05-08 19:34:50
2023-07-15 05:57:46
ABBY DAY EVERYDAY