YOUNGSTOWN OH- One of the themes of Cardinal Mooney volleyball this season is same faces, different places. Although the Cardinals return a ton of members of last season's rosters, many of them have been asked to step in to either larger, or different roles. Taking over one of the most important roles on the floor is senior Addison Stacy.
Addison knew coming in to the season how much work it was going to take to become a solid varsity setter. Trying to fill the shoes of Angelina Rotunno I'd not a easy task.  However, Stacy took a bunch of time learning from Rotunno while she was around, and now she felt confident that she can run the Cardinals offense. Rotunno came in during the summer and helped out with everything she could. The biggest step for Stacy was to create a bond and rhythm with the hitters that she'd be setting to. Now as we start the second half of the season, you can see the advancement that she has made finding connections with all her hitters.
Stacy currently sits at 225 assists on the season. With an average of 6.4 assists per set, Stacy is definitely finding a groove.  She is also no slouch on defense. Stacy currently ranks 3rd on the team in digs with 89.
Stacy was kind enough to take time and chat with YSN's Anthony Hartwig. They talk about her stepping in to this big role, what makes Mooney such a strong family, and so much more. Share your support with the Mooney volleyball team and check out the latest Player Profile only on YSN.
Presented By: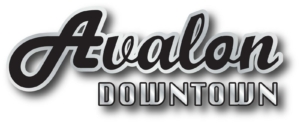 https://ysnlive.com/wp-content/uploads/2023/07/D595B9C2-CB8A-4800-9CB6-A5EE2091A05F-scaled-1.jpeg
1457
2560
Anthony Hartwig
https://ysnlive.com/wp-content/uploads/2023/08/Default-Email-Signature-2673571-300x70.png
Anthony Hartwig
2022-09-22 04:06:50
2023-07-15 03:06:39
STACY STEPS IN, AND STEPS UP