PEPPER PIKE, OH- In the first episode of the podcast series "Orange Swimming and Diving Coach's Corner," host DJ Yokley sat down with Wally Lutkus, the esteemed head swimming coach at Orange. With over five decades of coaching experience, Lutkus shared his insights on the evolution of swimming and the joys of coaching young athletes.
When asked about the changes he has witnessed in swimming over the last 60 years, Lutkus observed that today's young swimmers seem less inclined to work hard compared to past generations. He attributed this change to the myriad of distractions and responsibilities that young individuals face in their daily lives.
One of the highlights of the conversation was Lutkus's mention of his wife, who serves as his assistant coach. With an impressive swimming background, including being part of the American record-holding Cleveland Swim Club and the Pan Am team, she provides invaluable tips and guidance to the coaching duo. Their dedication to each individual swimmer, both in and out of the pool, ensures a holistic approach to training and development.
The interviewer asked what keeps Lutkus motivated after all these years. He simply stated that he genuinely enjoys coaching. Lutkus shared an anecdote about competing against former swimmers who now represent a rival team, highlighting the satisfaction that comes from preparing his team to overcome challenges and succeed. The commitment and hard work displayed by his current team is a testament to their determination and passion.
The conversation also touched on Lutkus's diverse interests beyond coaching. He revealed that he played rugby for many years, even earning an award in his name as a freshman at Dartmouth College. His involvement with various individuals, including working with the son of renowned coach Frank Ryan, quarterback of the Cleveland Browns, has enriched his life and kept him engaged with the sports community.
Throughout the discussion, Lutkus emphasized the rewarding aspects of coaching young swimmers. Witnessing their improvement and seeing them excel in their chosen events brings him great fulfillment. One of his swimmers mentioned that Lutkis often impresses upon them the simple mantra "If it's going to be, it's up to me," reminding them of their own responsibility in achieving success.
The first episode of "Orange Swimming and Diving Coach's Corner" promises an engaging and insightful series featuring the experiences and wisdom of seasoned coach Wally Lutkus. Listeners can look forward to future episodes delving deeper into the world of swimming and diving in Orange.
PRESENTED BY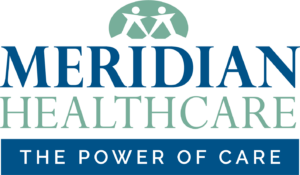 https://ysnlive.com/wp-content/uploads/2023/11/6LLPAYNjeM8sd-1-e1700589186928.jpg
355
640
YSN Staff
https://ysnlive.com/wp-content/uploads/2023/08/Default-Email-Signature-2673571-300x70.png
YSN Staff
2023-11-21 13:52:04
2023-11-21 14:31:39
ORANGE SWIMMING AND DIVING COACH'S CORNER (EP 1) WITH WALLY LUTKUS