EAST LIVERPOOL OH- If you are looking for one of the most exciting golfers around, head a little south to East Liverpool and check out Nate Kelly. The Potter standout has done nothing but dominate his domain on the golf course. The biggest reason for his success, is his unshakable ability to stay positive and mentally focus through the ups and downs of the golf course.  Mental toughness is so crucial in the sport, and Kelly has a ton of it.
in his career here are some of Nate's accomplishments on the golf course.
July 26 – Valley Golf Club 2022 Grade 11-12 Scholastic Tournament Champ
Aug 8 – Quad Match with Indian Creek, Buckeye Local, Oak Glen (H) – 38 Medalist
Aug 10 – Brookfield Invitational @ Yankee Run – 9th place – 78
Aug 11 – Tri-match with Steubenville & Indian Creek (A) – 39 Medalist
Aug 15 – Match with Columbiana (A) – 36 Medalist
Aug 18 – 18–hole Tri-match with John Marshall & Harrison Central (A) – 76 Runner-Up
Aug 22 – Match with Beaver Local (A) – 33 (PR) Medalist
Aug 23 – Quad Match with Dover, Meadowbrook, & Harrison Central (A) – 40 Runner-Up
Aug 24 – Match with Buckeye Local (A) – 35 Medalist
Aug 31 – Match with Beaver Local (H) – 38 Medalist
Sept 1 – Quad Match with Indian Creek, Oak Glen, & Edison Local – 37 Medalist
Sept 8 – Dover (A) – 42 Runner up
Sept 13 – OVAC (A) – Medalist/Champion – 71 (even par)
Sept 26 – Sectionals (A) – Medalist/Champion – 77
2020 Second Team All District
2021 First Team All District.
The most meaningful golfing he has done the past two summers – raising donations and playing as many holes as possible which benefits the Boys & Girls Club of Youngstown. The Summer of 2021 he played with high schoolers and raised over $1000. This past summer they invited him to play up with the adults and he raised over $3000. 
Nate was kind enough to take time out of his day to come on to YSN's Running Point this week and talk about his golf career. He talks to Richie Juliano and Anthony Hartwig about what keeps him so calm on the course, his favorite places to play, what his favorite club is, and so much more! Check out the latest East Liverpool Golf Player Profile only on YSN!
Presented By: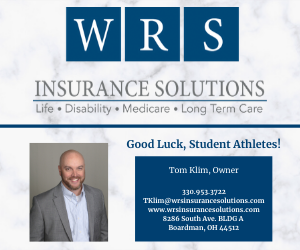 https://ysnlive.com/wp-content/uploads/2023/07/FB191C1C-F67E-48E2-AC47-174D154BC6FF.jpeg
730
1183
Anthony Hartwig
https://ysnlive.com/wp-content/uploads/2023/08/Default-Email-Signature-2673571-300x70.png
Anthony Hartwig
2022-10-02 20:20:49
2023-07-15 03:20:51
KELLY KEEPS THE PIN IN SIGHT