BOARDMAN OH- The Boardman Spartans football program's history is riddled with high end talent. Especially when you look into the 90's and 00's. One of best offensive lineman to come out of that period is Kevin Tuminello.
Kevin, a graduate from Boardman in 2003 spent his senior season as a captain. He was 1st team Steel Valley, and special mention Division 1 All State. Always a hard worker in the classroom as well Kevin warned many awards given to student athletes.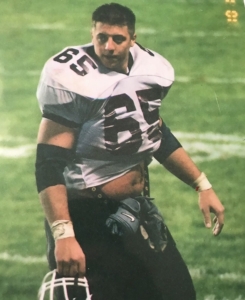 Kevin continued his athletic and academic career at Georgia Tech. He was seen by a coach on film who was recruiting another player. Kevin worked his way from a 1 star recruit when his a recruitment process started to a 3 star by the time he committed to Georgia Tech. He played for the Yellow Jackets between 2004-2007. Majoring in Construction Management, Kevin continued to excel not just on the football field, but in the classroom at one of the toughest institutions in the country. Kevin earned multiple awards and accommodations for his work in school. He was named Academic-All ACC three years. His senior season he won the Senior Academic Excellence Award.  Not to overshadow his work on the field Kevin was named 2nd Team All ACC In 2007.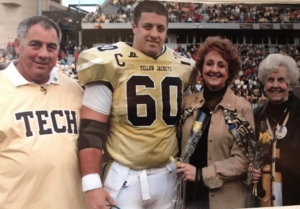 After he graduated from Georgia Tech Kevin signed an unstaffed free agent contract with the New Orleans Saints. In 2018 Kevin was inducted into the Boardman Hall of Fame.
Anthony Hartwig had the opportunity to talk with Kevin about his career at Boardman, his time at Georgia Tech, and much more. Enjoy YSN's latest Legend of The Past as we shine a light on a great Spartan, Kevin Tuminello.
[embedyt] https://www.youtube.com/watch?v=6Do1GfTVwng[/embedyt]
https://ysnlive.com/wp-content/uploads/2023/07/34D9F6A6-4DDD-4325-AA04-79696E7DEB57.jpeg
668
640
Anthony Hartwig
https://ysnlive.com/wp-content/uploads/2023/08/Default-Email-Signature-2673571-300x70.png
Anthony Hartwig
2020-06-18 23:00:41
2023-07-14 17:55:44
LEGENDS OF THE PAST: KEVIN TUMINELLO (BOARDMAN)