COLUMBIANA OH- It's been an exciting time in Crestview for the soccer program.  The Rebels are fresh off their best season in program history where they stormed their way to a state championship appearance. They won their fourth straight MVAC championship, and their second program district championship. Their senior class in 2022 accomplished a ton, but as is the case for everyone they had to graduate and say goodbye to the program. The big question this season was of course could the new senior class shape success the way they did the season before. Nick Novak has answered that with an emphatic yes. Novak has become one of the best players in the area. He's staring down the barrel of a season that will feature a lot of postseason awards. Those accolades are part of the personal goals Nick has set for himself this season, and he well on his way.
In 14 games with stats recorded, Novak has netted 29 goals. If you do the math that is over 2 per match.  He is incredibly hard to stop, and he makes his teammates better as well. With 22 assists on the year Novak has his hands in a total of 51 goals.  To put that number in perspective, Crestview has scored 69 goals as a team. That's 74% of the team goals to be responsible for in some way.  You can tell why he's is the conversation for Division III player of the year.
Novak took the time to talk with YSN's Anthony Hartwig this week to talk about his senior year.  They discuss the standard at Crestview, all the success the athletic department of the school has had, and much more. Check out the latest Crestview soccer Player Profile only on YSN!
Presented By: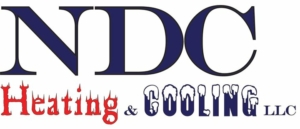 https://ysnlive.com/wp-content/uploads/2023/07/37190163-A87F-47ED-BB94-FA3130ECDFEA-scaled-1.jpeg
1445
2560
Anthony Hartwig
https://ysnlive.com/wp-content/uploads/2023/08/Default-Email-Signature-2673571-300x70.png
Anthony Hartwig
2022-10-13 19:25:13
2023-07-15 03:36:15
NOVAK NETS IN SUCCESS