Another week in softball that was unfortunately shortened due to the weather. That being said, there is always plenty to talk about every week. It's going to be a great edition of the Hot Corner.
High School Recap: 
The week got started with a big statement inside the MVAC. Champion thumped Crestview to prove to the conference, and the softball scene that they were not a second thought. The Flashes scored a combined 22 runs in the first innings of the two games on Monday and Tuesday. Emma Gumant brought the power in game one knocking in 5 RBI with a home run. Gumant also pitched a gem throwing 8 strike outs in her 5.0 IP.  Then Champion one upped their game in the second meeting scoring 12 runs in the first inning. Much like her teammate in the first game, Cassidy Shaffer matched wonderful pitching with a power stacked offensive production. Shaffer went 4-4 with 5 RBI at the plate, while also throwing 5 innings giving up 0 earned runs. Both teams came into this series with a legitimate chance to win the MVAC, and Champion firmly planted their flag as remaining top dog in the conference.
Poland also came into this week leading their conference the NE8. Girard took a shot at the Bulldogs, and they didn't miss. Emily Rosace handcuffed the high powered Poland offense. Rosace used her velocity, and riseball to keep the Bulldogs off balance. Rosace only gave up 1 run in 7 innings. She struck out 5. Abbie Rafferty led the charge at the plate for Girard. She went 3-3 with a RBI. Girard scored 3 runs, which was more than enough for the outing Rosace had. Girard's win now shortens Poland's lead on South Range to just 1 game. Poland still has a season series with Hubbard. And if the Eagles can win that series, or split it things all of the sudden get very interesting inside the NE8.
Jordan Anderson has been impressive in the circle all season for West Branch. She's pitched multiple shut outs, and has come close to perfect games before, but this week she finally joined the perfect game party. Anderson reached perfection in the Warriors 11-0 win over Howland. The Tigers offense is no slouch. Cloe Lopez has 5 home runs on the year, and the Tigers have 12 as a team. Anderson was not phased by the threat of power. She struck out 10 Tigers on her way to perfection.
I was so excited to finally get a chance to head down to Louisville to see the Leopards play. They split a double header with a strong Claymont team. Kaylee Nolte absolutely lived up to her billing. The future Walsh player hit a two run home run on the day, and went 5-9 in the two games with 5 total RBI. She is one of the returning of their 2019 state championship team, and if the Leopards make another tournament run. You know Kaylee Nolte will be square in the middle of it.
YSN Alums:
Allison Smith continues her freshman season with Ohio State. She still leads the team in strike outs by a sizable margin. Smith has 109 strike outs on the season. Her ERA is still a very respectable 3.32. Smith has a record of 9-11, she also leads the team in complete games with 8. Also from Champion, Sophie Howell was a part of YSU's first Horizon League regular season championship in program history. Howell pitched out of the bullpen in game 2 against Cleveland State throwing 2 innings, striking out 3, and giving up 1 hit. Lisbon's Kennedy Vrable did not get an at bat over the weekend, but still deserves much credit for her team's success. Mooney's Conchetta Rinaldi continues to impress behind the plate for the Penguins. Rinaldi went 2-4 in game 2 vs the Vikings with 4 RBI. She went 1-3 in the Penguins series finale win that clinched the Horizon League title. South Range's Caragyn Yanek continues her senior season with Findlay. Yanek got her 9th win of the season over the weekend against Hillsdale. Yanek struck out 8 in 5.0 IP. Louisville's Sydney McKeever continues to fill in her role with Toledo as a baserunner. The Rockets are 23-20 as they gear up for the MAC tournament which will be held at Akron Firestone Stadium not too far from Louisville. I'm sure Sydney will have a strong fan base there.
Special Guest: Ashley Burkhardt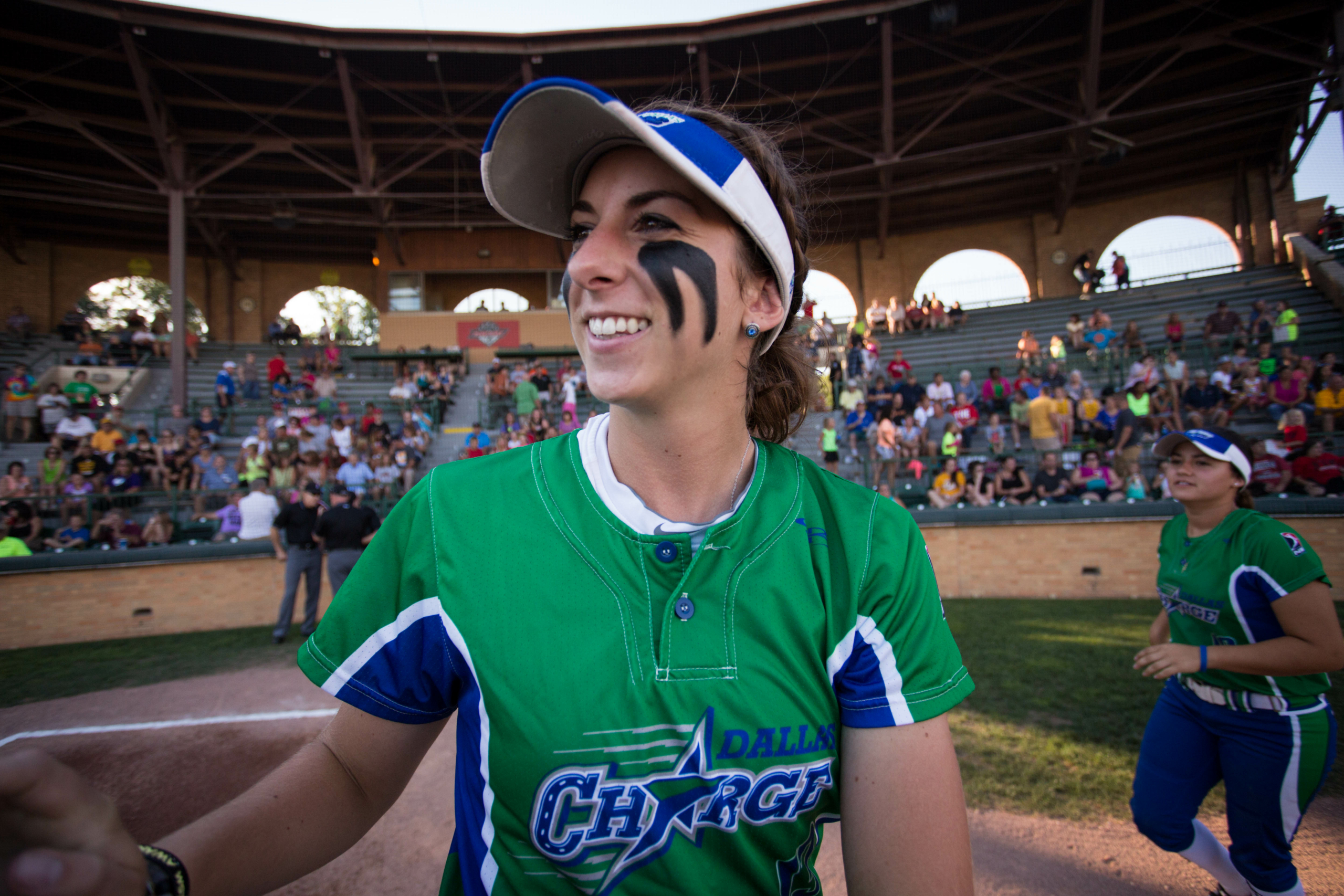 Ashley is an Indiana native, Fort Wayne to be exact who won a state title in her high school days. Something not many people get to experience. However as Ashley's career went on, she continued to be able to do things that not many others get to do. Burkhardt was recruited and signed to Purdue. The raise in level didn't stop Burkhardt from shining on the field. Ashley was named NFCA All Region 3 years in a row. She was named first team All-Big 10 in 2014. In 2015, she had a slugging percentage of .618, hit 48 RBI, and 11 HR. Her success at Purdue earned her recognition and interested from the National Pro Fastpitch league. After her senior season she was drafted by the Dallas Charge. She also went on to be a volunteer assistant at Purdue. Ashley spent two season in the NPF before ending her career. Now, Ashley has her own physical and mental training program. She has a passion for working with the age group that is still growing into who they will be. Burkhardt also hosts her own podcast "When The Cleats Come Off" which can be found wherever you listen to podcasts. You can also find her training program by visiting www.ashleybtraining.com
[embedyt] https://www.youtube.com/watch?v=Sk_YteLx13k[/embedyt]
https://ysnlive.com/wp-content/uploads/2023/07/7DF32C86-9148-487A-8EA1-AD273251F875-scaled.jpeg
1707
2560
Anthony Hartwig
https://ysnlive.com/wp-content/uploads/2023/08/Default-Email-Signature-2673571-300x70.png
Anthony Hartwig
2021-05-05 00:51:39
2023-07-14 20:24:56
HOT CORNER WITH SPECIAL GUEST ASHLEY BURKHARDT