CRANBERRY, PA- "Keep it Fresh" was some advice that a young Youngstown entrepreneur received in his early days of starting a business.
Since those words were uttered, Sean Pregibon has delivered freshness in his restaurants, and in nearly everything he touches.
Pregibon's entrepreneurial story began when he was cooking for his family in his youth.  Simply put, he did what he had to do in order to do his part.  Sean never wavered from standing out even at an early age, teaching his fellow students his way of cooking during a show and tell.  While others were bringing in their most sacred toys- Sean was showing life skills.
Sean's story picks up after a career in finance when he dropped everything to create "The Youngstown Sports Grille" 22 years ago.  In that time, Pregibon housed some of the Valley's biggest names to come through the doors, and have a bite to eat.  Pregibon recalls the lesson he was told he remembers most "You have to be willing to sleep on the sidewalk."  Translation: to be a business owner, you have to understand that leaders eat last, and sometimes don't see paychecks until long after the bills are paid.
So, why would a sports streaming company cover a business owner for a feature?
It's simple: Sean, like all successful athletes, had to give up everything for something nobody could see but them at the time.
Now with one of the most successful sports restaurant's in Western Pennsylvania, and having his kids making headlines at Cardinal Mooney- we asked Sean to share some of his story with us.
PRESENTED BY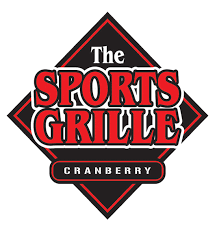 https://ysnlive.com/wp-content/uploads/2023/07/314579133_10225479738074845_4920921968697520333_n-e1668541722807.jpg
406
598
YSN Staff
https://ysnlive.com/wp-content/uploads/2023/08/Default-Email-Signature-2673571-300x70.png
YSN Staff
2022-11-15 19:49:43
2023-07-15 04:16:39
FROM SLEEPING ON THE SIDEWALK TO WALKING ON SUNSHINE