THERE'S NO FEAR IN THE VALLEY
MINERAL RIDGE OH- There was definitely a question mark for Mineral Ridge fans coming in to the new season when it came to the quarterback. After all when the program loses a guy like Mark Bunch, thought of who will step in to his shoes are bound to float through people's mind. Little did all of us know that Mineral Ridge already had a strong answer. Enter senior Triston Valley.
Valley has been a key factor in the Rams success for the first three games of the season. He has brought a sense of confidence not just for himself, but also to his teammates. For Triston it's simply a mind set that he keeps. Confidence is all about mental toughness, and you'd be hard pressed to find someone who has more mental strength than Triston. The Rams have high hopes for entering MVAC play. They feel under the radar, but let us tell you, if you don't notice the Rams, you might be sorry.
Triston took the time to sit down with YSN's Anthony Hartwig this week to give us a peak into his senior campaign. They talk about bringing a sense of confidence to the Rams, being a leader to the team, and so much more. The first Player Profile from Mineral Ridge Football is here, you don't want to miss it.
Presented By: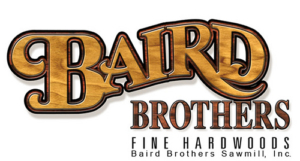 https://ysnlive.com/wp-content/uploads/2023/07/988A7372-E79C-4217-B0CE-45FC6D311A51.jpeg
896
1467
Anthony Hartwig
https://ysnlive.com/wp-content/uploads/2023/08/Default-Email-Signature-2673571-300x70.png
Anthony Hartwig
2022-09-08 04:29:36
2023-07-15 02:47:00
THERE'S NO FEAR IN THE VALLEY