CANFIELD, OH- The South Range Raiders have found themselves a defensive gem in junior standout Troy Combs. Known for his hard-hitting tackles and game-changing interceptions, Combs is quickly gaining attention as a generational talent in the football community.
Combs, hailing from a family that bleeds Raider pride, has followed in the footsteps of his older brother Matthias, a notable wide receiver who left a lasting impression on the team. In a recent interview at Giangelo's in Boardman, Combs expressed gratitude for his brother's influence and praised his character both on and off the field.
Reflecting on his growth throughout the season, Combs admitted that early on, he struggled with patience and would often get juked out or penalized for holding. However, under the guidance of coach Rocks, Combs has evolved into a more composed and patient player, allowing him to make impactful plays.
What sets Combs apart is his ability to not only deliver bone-crushing hits but also showcase his speed and agility when intercepting passes. When asked to choose between laying a hit or making an interception, Combs unhesitatingly expressed his love for setting the tone with a big hit, believing it sends a powerful message to the opposing team.
Looking ahead to the playoffs, Combs emphasized the importance of continuous improvement and building a stronger bond with his teammates. He acknowledged the challenge posed by their upcoming fearless opponents and expressed excitement for the opportunity to showcase his skills against a team that throws the ball frequently.
Combs credits the close-knit bond among the South Range Raiders as a catalyst for their success. Their unique practice methods, such as "squeezing and spilling," instill trust and belief in each other, making them a formidable force on the field.
Beyond football, Combs has his sights set on a future in architecture or graphic design, citing his love for building Legos as the inspiration behind his interest. With his dedication and talent on the gridiron, Combs undoubtedly has a bright future ahead of him, with football being a potential opportunity for success.
As the South Range Raiders continue their journey in the playoffs, Troy Combs remains focused on making a lasting impact on the team while constantly striving for personal growth. With his exceptional defensive skills and unwavering dedication, Combs is undoubtedly a force to be reckoned with in high school football.
PRESENTED BY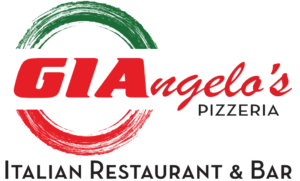 https://ysnlive.com/wp-content/uploads/2023/11/MVS_6790-scaled.jpg
1706
2560
YSN Staff
https://ysnlive.com/wp-content/uploads/2023/08/Default-Email-Signature-2673571-300x70.png
YSN Staff
2023-11-02 17:09:18
2023-11-02 17:09:18
THE LION