CANFIELD, OH- In this episode of the YSN's South Range Coach's Corner, we join host DJ Yokley at GIAngelo's in Boardman for the South Range Raiders show. His special guest for the night is the head volleyball coach of the South Range Raiders, TJ Irons. They kick off the conversation by discussing the unusual break in their schedule, with a couple of Tuesdays off in a row.
Coach Irons explains that while it's strange, volleyball allows for more flexibility in scheduling compared to other sports. The discussion then turns to the tough schedule that the team has had in the past week. Coach Irons recounts the challenging matches against Gerard, East Liverpool, and Lakeview, all of whom are strong teams in their league. Despite the tough competition, the girls came back ready to go after a breather against Western Reserve.  The conversation shifts to the delicate nature of high school sports and how external factors can sometimes affect the team's performance. Coach Irons mentions that homecoming festivities added a bit of distraction for the girls, with some of them getting their nails and hair done. However, he commends the girls for looking great and having fun at the homecoming dance. Looking ahead to the playoffs, Coach Irons discusses the importance of creating a legacy for the team. He mentions the success of other South Range teams in various sports and how it inspires the volleyball team to believe in their ability to go far in the tournament. The host notes that the girls seem to have adopted a winning mentality from their fellow athletes in the school, with many having brothers on successful teams. With five seniors on the team, Coach Irons emphasizes the special role that they play and the discussions they have about the legacy they want to leave. He acknowledges that thinking about legacy is not easy for high school kids, but they are aware of how fortunate they are to compete with their friends every night. The main focus before every game is to have fun and make the most of the opportunity.
In reflection, Coach Irons is pleased with the team's progress throughout the season. He mentions the increased emphasis on strength training in the weight room, hoping it will give them an advantage in the upcoming postseason. Overall, it's a candid and insightful discussion about the challenges and aspirations of the South Range Raiders volleyball team, as they strive to leave their mark in the playoffs and create a lasting legacy for their school.
PRESENTED BY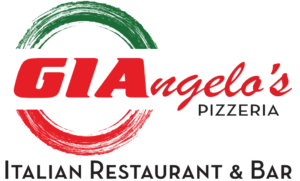 https://ysnlive.com/wp-content/uploads/2023/10/2023-Coachs-Corner-Fall-3025771-scaled.jpeg
1440
2560
YSN Staff
https://ysnlive.com/wp-content/uploads/2023/08/Default-Email-Signature-2673571-300x70.png
YSN Staff
2023-10-09 11:33:58
2023-10-09 11:33:58
SOUTH RANGE VOLLEYBALL COACH'S CORNER (EP 2) WITH TJ IRONS