CANFIELD, OH- In the latest episode of "YSN's South Range Football Coach's Corner,"  DJ Yokley sits down with head football coach of the South Range Raiders, David Rach. With the theme of Thanksgiving in the air, the conversation takes an interesting turn as the two engage in a fantasy Thanksgiving draft, selecting their favorite holiday dishes.
Coach Rach surprises with his first pick, going for buttered noodles with gravy as his top choice. Meanwhile, DJ opts for a crowd favorite, fried turkey, as his first overall pick. The draft continues with Rach selecting deviled eggs and pickled eggs, emphasizing his love for unique and traditional holiday dishes. Yokley counters with mashed potatoes and cranberry sauce, adding a classic touch to his team.
As the draft progresses, Coach Rach shocks Rach with his fifth and final pick, choosing rolls or biscuits over popular options like green bean casserole. The selection leaves DJ amused, questioning Rock's vegetable intake.
Amidst the lighthearted draft, Coach Rach reflects on his first year coaching the South Range Raiders. He expresses the immense pride he feels for his team's efforts and the love and belief they have for each other, citing it as the most rewarding aspect of being a head coach.
The conversation takes a brief detour as DJ challenges Coach Rock to explain the controversial rule of a forward fumble, particularly on fourth down. While the coach admits to his lack of knowledge on the specifics, he recalls an encounter with officials explaining that it is not a rule exclusive to high school football.
With the podcast episode coming to a close, Coach Rach gears up for the upcoming game against the Perry Pirates. He emphasizes the importance of maintaining the team's high standards and executing their three-phase approach to secure victory. Additionally, the coach acknowledges the challenges they may face against a tough opponent like Perry but reinforces his belief in the South Range Raiders' abilities.
Overall, the conversation provides insight into Coach Rach's mindset and the South Range Raiders' season journey. With reflective moments, humorous exchanges, and football-related discussions, this episode of "YSN's South Range Football Coach's Corner" offers a well-rounded perspective on the team's dynamics and aspirations.
Be sure to tune in to the next episode for more updates and interviews with South Range football players and coaches. The competition heats up as the Raiders face off against the Perry Pirates in an exciting clash. Stay connected with YSN for all the latest South Range football updates.
PRESENTED BY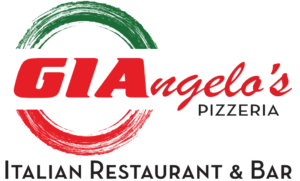 https://ysnlive.com/wp-content/uploads/2023/08/2023-Coachs-Corner-Fall-2655862.png
1620
2880
YSN Staff
https://ysnlive.com/wp-content/uploads/2023/08/Default-Email-Signature-2673571-300x70.png
YSN Staff
2023-11-16 10:58:22
2023-11-16 10:58:22
SOUTH RANGE FOOTBALL COACH S CORNER EP 12 WITH DAVID RACH