YOUNGSTOWN, OH- In the latest episode of the YSN podcast, host and basketball enthusiast, DJ Yokley catapults audiences into the world of Ursuline Girls Basketball. Joined by first-year head coach, LaVell Turnage, they dive into the highs and challenges of coaching the Lady Irish.
During the conversation, Turnage reflects on the emotional journey of coming back home to his alma mater. He discusses the immense pride he feels walking into the gym, reminiscing about the memories created during his time as a student and athlete. For him, being back at Ursuline isn't just about being a coach; it's about making a lasting impact on the lives of his players and instilling important life lessons.
The topic shifts towards the upcoming season and the adjustments that come with being a head coach. Turnage acknowledges that the team's success lies in building a cohesive unit, with each player understanding their role as a puzzle piece. Emphasizing the importance of communication, he encourages the girls to focus on mastering simple fundamentals such as layups, free throws, and defense, which will keep them competitive in games.
The conversation also highlights the challenging schedule ahead for the Lady Irish, with tough matchups against schools like Hoban and St. Vincent-St. Mary. While acknowledging the difficulty, Turnage states that he appreciates the opportunity to test his team's mettle and see how they respond to adversity.
As the podcast delves deeper, Coach Turnage reveals the key players to watch out for this season. Point guard Lily Scott, committed to Mount Union next year, is lauded for her skill and dedication to the game. Coach highlights other standouts who have shown immense potential despite transitioning from middle school basketball.
However, Turnage acknowledges that challenges lie ahead, particularly in nurturing the underclassmen and helping them find their identity within the team. With more underclassmen than upperclassmen, he sees it as an opportunity to build for the future and cultivate a team that will compete at a high level in the coming years.
Throughout the podcast, Turnage's love for Ursuline and his dedication to the development of young women are evident. Drawing from his own experiences growing up in a single-parent household, he sees coaching as a means to provide guidance and love to his players. He strives to move the needle for girls' basketball, both locally and nationally, and inspire his players to pursue opportunities in the sport beyond the high school level.
The YSN podcast continues to shed light on the impactful work being done by passionate coaches like LaVell Turnage. His commitment to his team and his desire to mold young women extends beyond the basketball court, making him a role model for players and coaches alike.
PRESENTED BY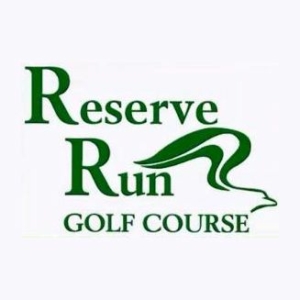 https://ysnlive.com/wp-content/uploads/2023/11/2023-BBall-CC-Graphic-3342417.png
1620
2880
YSN Staff
https://ysnlive.com/wp-content/uploads/2023/08/Default-Email-Signature-2673571-300x70.png
YSN Staff
2023-11-27 18:08:45
2023-11-27 18:08:45
URSULINE GIRL'S BASKETBALL COACH'S CORNER (EP 1) WITH LAVELL TURNAGE