CANFIELD, OH- Liv Meli, a senior volleyball player for South Range High School, sits down with DJ Yokley for an interview on YSN. Liv reflects on her four years of playing volleyball and how fast it has gone by. As a senior, she has taken on a leadership role on the team, emphasizing the importance of being a team player and bringing energy to the court.
When asked about where she learned confidence, Liv credits her parents for always encouraging her to be confident and put herself out there. Although she admits that she is not the loudest person, she tries her best to be confident. Liv's sister, who is younger but has a big personality, has also been a role model for her in terms of confidence.
Liv discusses the importance of having fun during games and how it contributes to the team's energy on the court. She mentions that when her teammates are there to support and uplift her, she can switch into a more assertive mode during games. Despite facing tough competition throughout the season, Liv sees it as a learning experience and believes that the team's strong bond and Coach Iron's support will contribute to their success.
Off the court, Liv shares a close bond with her sister, often going out for coffee or food together. She mentions their love for Starbucks and going to restaurants like Olive Garden. Liv expresses her gratitude for her family's support, highlighting how they are always there for her through ups and downs.
When asked about one quality from each of her parents that she would like to adopt, Liv admires her mom's caring nature and her dad's confidence. She appreciates how her mom always tries to make everyone happy, while her dad encourages her to put herself out there and not worry about what others think.
Outside of volleyball, Liv enjoys shopping and often goes on spontaneous shopping trips with her sister. She mentions that she loves browsing both online and in physical stores, appreciating the experience of looking around.
Overall, Liv's profile showcases her dedication, leadership, and the importance of having fun both on and off the volleyball court. With the support of her teammates, coach, and family, Liv has high hopes for the team's success in the upcoming season.
PRESENTED BY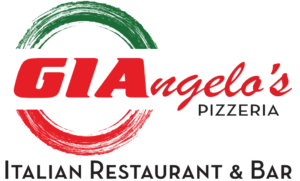 https://ysnlive.com/wp-content/uploads/2023/10/SouthRangeVs.LakeviewGVB49of72-scaled.jpg
1533
2560
YSN Staff
https://ysnlive.com/wp-content/uploads/2023/08/Default-Email-Signature-2673571-300x70.png
YSN Staff
2023-10-09 12:51:33
2023-10-09 12:51:33
WORDS TO LIV BY