By Ty Bartell

When talking about entering high school sports as a freshmen, it is nerve-racking to say the least, especially when the talent pool is as deep as The Austintown-Fitch Falcons Softball Club. In a culture where everything is earned and nothing given, spots on the team are reserved for those who are willing to put the work in and show dedication. But another major point in Fitch Softball is that where you start in the season is not necessarily where you are going to finish, but the key is to make the most of the opportunities given. 
A freshmen player who has exemplified that to great extent has been Morgan Roby! Splitting her time with both the junior varsity and varsity squads for Fitch this season, Roby is rapidly developing both offensively and defensively. Although playing time is split, in her varsity time this year through both regular season and playoffs, Roby is batting .600 (9/15), with a homerun and 7 RBI on the campaign. Beyond that, Roby has shown tremendous plate discipline by keeping the strikeouts down and showcasing her ability to protect the plate with two strikes. 
Being a multiple sport athlete, Roby is always busy, but stays motivated by witnessing the dreams of her brother Dylan coming true by being able to continue his sport of golf into college, realizing that hard work can pay off! Battling her nerves and battling the best arms in the area, Roby is quickly making a name for herself across Austintown homes everywhere! You will not want to miss this edition of Player Profile when Ty Bartell and Anthony Hartwig sit down to chat with another freshmen star in Austintown, Morgan Roby!
Presented By: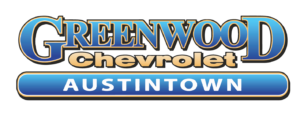 https://ysnlive.com/wp-content/uploads/2023/07/071DBB7D-1593-41B8-B247-3CB5D2112402.jpeg
1306
2497
Anthony Hartwig
https://ysnlive.com/wp-content/uploads/2023/08/Default-Email-Signature-2673571-300x70.png
Anthony Hartwig
2023-05-17 16:37:27
2023-07-15 06:04:07
ROBY IS RAPIDLY DEVELOPING