GIRARD OH- Seyhan Dede has been a name Girard fans have been hearing non stop for the last four seasons. And for good reason, she excels in each of the four sports she plays in. Dede is a member of the volleyball team, basketball team, softball team, and track team. She has found a way to lead her teams this season as a senior each in different ways.
As Dede ventures into the final games of her basketball season at Girard, the part she reflects the most foundry about is the opportunity to bond and grow relationships with her fellow teammates. Whether it be team dinners, postgame hangouts, or holiday parties Seyhan relishes in the opportunity to spend time with the players she works hard with.
Dede is a big reason why Girard is so competitive on the hardwood this season. Her lead by example attitude has made it easy for the entire team to go full force no matter who they are playing. Girard's girls team can be described mostly by their hustle and refusal to quit on plays. Seyhan embodies that attitude. She will be the first to dive on the floor for a loose ball. It's little things like that that younger players see and imitate on the floor.
Seyhan took the time to come on YSN's Running Point this week to discuss her senior season. She talks with Anthony Hartwig, and Ty Bartell about her favorite memories with the team, her ability to be a multiple sport athlete, and the people that have supported her along the way. Don't miss this Girard player profile "Seyhan Has Her Day In The Sun"
Presented By: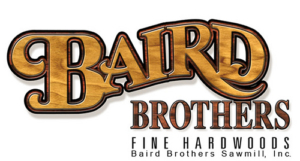 https://ysnlive.com/wp-content/uploads/2023/07/68ADC420-E64E-4588-9247-875B30C4C4C9.jpeg
1164
1999
Anthony Hartwig
https://ysnlive.com/wp-content/uploads/2023/08/Default-Email-Signature-2673571-300x70.png
Anthony Hartwig
2022-02-10 20:07:07
2023-07-14 23:52:50
SEYHAN HAS HER DAY IN THE SUN