CANFIELD, OH-In a small community affectionately known as South Range, the Little Raiders have found their latest star player in Harley Booms. Number 86 on the field, but number one in the hearts of fans, Harley has become a key player as the slotback and corner for the Raiders.
Harley's dedication to the game and his team is evident in every interview and interaction, making him a fan favorite. When asked about the team's recent success, Harley humbly acknowledges that their achievements are indeed special, as not many teams can boast back-to-back championships and the opportunity to play for a state title again.
The young athlete's passion for football stems from his enthusiasm for both offense and defense. As a fan of receivers and corners, Harley's admiration is not limited to a single player. However, fellow teammate Brady Krumbacher stands out as a favorite among fans and players alike. It's clear that Harley values the camaraderie and success that comes with playing alongside his teammates, making every catch from quarterback Nick an exhilarating experience.
Harley's standout performances on the field, combined with his closeness to his brothers, have shaped the young athlete into the determined player he is today. Whether it's catching touchdowns or engaging in playful banter with his siblings, Harley knows how to have a good time while continually honing his skills.
Off the field, Harley's love for sports extends beyond football. He plays basketball and baseball, and even dabbles in golf under the guidance of his brother Titus. When asked about his passion for sports, Harley simply states that he wants to play them without specifying which league or sport. It's clear that his love for the game knows no bounds.
Beyond his skills on the football field, Harley is also a model student at South Range. He cites math as his favorite subject and holds a special place in his heart for his math teacher. Possibly a future scholar-athlete, Harley dreams of representing his school and making a name for himself in the world of sports.
However, at the end of the day, Harley recognizes the unwavering support of his family. They accompany him to every game, driving him to sporting events and providing the encouragement he needs to reach his goals. Harley's gratefulness for their constant support and love is a reflection of the strong bond they share.
Harley Booms is a rising star in the football community, impressing fans with his speed, agility, and dedication to the game. As he continues to shine on the field, it's clear that Harley is poised to leave a lasting legacy for the South Range Little Raiders. With his talent, passion, and unwavering support system, the sky's the limit for this remarkable young athlete.
PRESENTED BY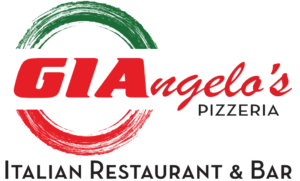 https://ysnlive.com/wp-content/uploads/2023/10/img_6502-1-e1698709594223.jpg
484
827
YSN Staff
https://ysnlive.com/wp-content/uploads/2023/08/Default-Email-Signature-2673571-300x70.png
YSN Staff
2023-10-30 20:01:09
2023-10-30 20:01:09
HERE COMES THE BOOMS