BROOKFIELD OH- If you've been watching girls basketball over the last couple seasons, you'll quickly notice that Sophia Hook from Brookfield is one of the most impressive guards our area has to offer. Her ability to find a shot off the dribble is second to none.
She has matured every season she has suited up for the Warriors. Because of that maturity, Hook has not just been one of the best scorers this season, but also one of the best leaders. Sophia handles the pressure of being the player every team tries to stop very well. She never forced up shots that aren't there, and she does a tremendous job distributing the ball to her teammates and puts them in great position to score.
Sophia scored her 1000th point of her career this season. Doing that before her senior season is not an accomplishment that many people make. She has a very good chance to eclipse 1,500 before her wonderful career is over.
Hook took the time to join YSN's Running Point this week to talk about her basketball journey. She talks with Anthony Hartwig, and Ty Bartell about what she has accomplished this season, what some goals she still has on her checklist are, and much more. Hear from one of the top scorers in the YSN family in the latest player profile "Hook Line and Sinker."
Presented By: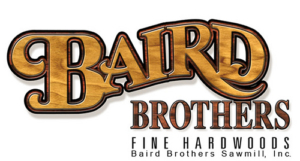 https://ysnlive.com/wp-content/uploads/2023/07/A198FC8B-2568-4436-96D7-973CCDCEC676.jpeg
1123
1915
Anthony Hartwig
https://ysnlive.com/wp-content/uploads/2023/08/Default-Email-Signature-2673571-300x70.png
Anthony Hartwig
2022-02-25 03:57:14
2023-07-15 00:13:54
HOOK LINE AND SINKER