PEPPER PIKE, OH-  In the latest episode of the YSN podcast, the spotlight shone on Orange High School's sophomore wrestling sensation, Victor Kangas. The young athlete sat down with host DJ Yokley for an in-depth interview, discussing his goals for his sophomore year, his growth as a wrestler, and his plans for the future.
Kangas expressed his desire to be more of a leader on the mat this year, especially for the incoming freshmen wrestlers. With a year of experience under his belt, Kangas believes that he can provide guidance and support to the younger members of the team.
Reflecting on his challenging freshman year, Kangas revealed that he endured countless beatings in practice due to being the lightest weight class wrestler. Facing opponents who were always heavier and stronger than him, Kangas credits these difficult experiences for developing his mental toughness and improving his skills on the mat.
Despite the grueling nature of the sport, Kangas has embraced the discipline and dedication that wrestling requires. He emphasized the importance of pushing oneself during practices, acknowledging that they may never become easier, but they ultimately contribute to becoming a better athlete.
Kangas discovered his passion for wrestling in eighth grade, even though he was unable to compete due to a broken hand. Watching his teammates practice and witnessing the tight bond they shared made him realize that he wanted to be a part of this team sport.
Off the mat, Kangas expressed his appreciation for his family's unwavering support. His parents, often driving long distances to attend his meets, are always there cheering him on. The young wrestler recognizes their presence as a tremendous source of motivation and comfort.
When asked about his post-match rituals, Kangas humorously admitted that food is typically the first thing on his mind. He fondly recalled indulging in skittles, which became his go-to snack due to their availability at the meets. But beyond the snacks, Kangas experiences a rush of excitement after a win and a drive to improve if he suffers a loss.
Looking towards his future, Kangas expressed an interest in pursuing a trade after graduation. Exploring fields such as welding, he hopes to find a career that allows him to work with his hands and avoid the confines of a traditional desk job.
When he's not wrestling, Kangas enjoys spending time with his friends, some of whom are also on the wrestling team. Additionally, he finds solace and entertainment in playing video games, though he admits that his current favorite game is constantly changing.
As Victor Kangas continues to showcase his talent and dedication on the wrestling mat, the Orange High School community eagerly anticipates his leadership and contributions to the success of the team in the years to come. Best of luck to this rising star as he strives towards his goals and makes his mark in the world of wrestling.
PRESENTED BY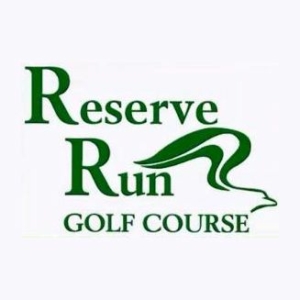 https://ysnlive.com/wp-content/uploads/2023/11/U2fRJ8j1otosd-e1701104981522.jpg
360
637
YSN Staff
https://ysnlive.com/wp-content/uploads/2023/08/Default-Email-Signature-2673571-300x70.png
YSN Staff
2023-11-27 13:13:55
2023-11-27 13:36:12
TO THE VICTOR COME THE SPOILS