PEPPER PIKE, OH- In a recent podcast episode of YSN titled "Orange Swimming Player Profile: Emma Kozak," the spotlight was on senior swimmer Emma Kozak from Orange High School. The episode provided insights into her journey as a swimmer, her role as a senior leader, and her aspirations for the future.
Emma, a seasoned swimmer, began competing at the age of eight. While admitting to a love-hate relationship with the sport, she persevered and continued to pursue her passion. Along the way, it was her friends and teammates who motivated her to keep swimming. She embraced her role as a leader both vocally and through her actions, encouraging her teammates during practices and pushing them to give their best effort.
As a senior, Emma enjoys the privilege of being the top dog in the school. She laughs off the misconceptions that seniors are scary, highlighting the camaraderie and support that exists within the team. Her ability to create a positive and fun atmosphere during practices has made her a mentor figure to her teammates, inspiring them to push through tough workouts and strive for their goals.
Representing Orange High School in the pool holds a special significance for Emma, as she has been attending the school since preschool. She expressed her gratitude for the honor and recognizes the opportunity to make a lasting impact.
When it comes to role models, Emma looks up to her fellow swimmer, Lily Klingensmith, who has shown her how to maintain a balanced life while excelling in swimming and academics. Outside of the pool, Emma credits her mother as her ultimate role model, appreciating her amazing qualities and particularly her culinary skills. Emma's favorite dish, her mom's lasagna roll-ups, is renowned amongst her family.
Looking ahead, Emma has her sights set on college. While considering the University of Kentucky among her options, she plans to pursue a career in healthcare. Her personal experiences with her mother's battle with cancer have fueled her desire to help others and make a difference in their lives.
As Emma heads towards graduation, the Orange High School community rallies behind her. With her leadership, determination, and compassion, Emma Kozak is set to leave a lasting legacy in the pool and beyond.
We wish Emma the best of luck in all her future endeavors.
PRESENTED BY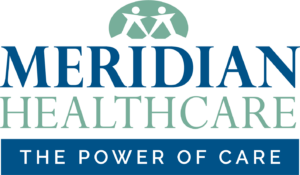 https://ysnlive.com/wp-content/uploads/2023/11/Crbdvzz4-cIsd-e1700582865913.jpg
360
637
YSN Staff
https://ysnlive.com/wp-content/uploads/2023/08/Default-Email-Signature-2673571-300x70.png
YSN Staff
2023-11-21 12:09:49
2023-11-21 12:09:49
KOZAK'S CAUSE