WARREN OH- For most ten year old girls, the worries that go through their head are minimal. It's a stage in life where the innocence of childhood thrives.  For Skylar Scarnecchia, those blessings weren't part of the plan. At the age of ten, already an athlete in the purest sense, Skylar felt pain in the bottom of her foot that wouldn't go away. What doctors thought for sure would be a benign tumor turned out to be stage four cancer. Hearing that word at the age of ten was a gut punch, not just for Skylar, but her entire family. It was a moment that caused instant tears, but also instant support. Skylar says the family immediately embraced in hugs to go along with the tears. The best way to describe that they were together and the fight would not be battled alone.
After time and treatment it became apparent that the best option for Skylar to beat the cancer in her foot was to amputate her leg.  For a little girl who loves sports, the idea of losing a leg, and presumably her ability to compete had to be the worst case scenario.  However the reaction that Skylar had shocked the doctors, as her response was "I guess I won't have to cut my toe nails anymore." That tone would set Skylar's path of a positive mindset that would make her journey something she could get through.
Skylar got her prosthetic leg and found her way back to competition.  Local girls basketball fans can probably recognize her from being a part of Champion girls basketball team. Now, she has found a new endeavor as she has moved into the world of wheelchair basketball. She has played for the Cleveland Cavaliers NWBA affiliate, she also plays in Pittsburgh for the Steelwheelers. She says initially she turned away from the opportunity to play wheelchair basketball. Her ability to still run, and jump made it sound silly to go into a wheelchair.  After taking advice around her she has embraced the opportunity and it didn't take long for her to fall in love with the environment the sport has to offer.
You can catch Skylar still playing wheelchair basketball, and on the golf course as she continues to compete. Skylar also has started to share her story with local elementary students to inspire young children around the valley.  She is an advocate for people with any kind of disability they may be forced to face in their life.
Skylar was kind enough to come on YSN's Running Point to tell her story. She talks with Anthony Hartwig and Ty Bartell about how she was able to stay positive, where she finds inspiration, and so much more. This is a special story that everyone should hear, and we are proud to feature it on YSN.
Presented By: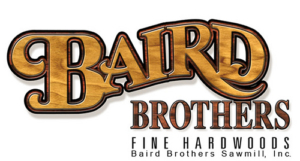 https://ysnlive.com/wp-content/uploads/2023/07/D82F3D88-1526-41D2-A02A-C18DD0DD32B7.jpeg
800
1280
Anthony Hartwig
https://ysnlive.com/wp-content/uploads/2023/08/Default-Email-Signature-2673571-300x70.png
Anthony Hartwig
2022-06-10 01:28:17
2023-07-15 01:42:49
HEART OF A CHAMPION