THE GLOBALIZATION OF SPORTS THROUGH STREAMING
Sports fans in this era of abundant content have more viewing options than ever before. Currently, they navigate a mix of cable, broadcast, and streaming services on both big and small screens. Streaming, being increasingly popular, has emerged as a preferred choice for live sports, particularly among younger fans. As a result, sports organizations aim to monetize their rights and attract a changing consumer base. Streaming services, on the other hand, leverage live sports as a competitive advantage to combat rivals and reduce customer turnover. Let's take a closer look at the on-demand broadcasting market and its evolution.
Historical Perspective
Television sets made their debut at the 1939 New York World's Fair in the 1930s. This remarkable medium has become an ideal platform for broadcasting sports. NBC televised the first U.S. sports event, which was a college baseball game between the Columbia Lions and Princeton Tigers. The 1936 Summer Olympics marked the first internationally televised sporting event. Even during World War II, television continued to broadcast sporting events in the U.S., albeit with limited accessibility due to affordability.
It is undeniable that ESPN revolutionized sports broadcasting when it launched in 1979 as a basic cable channel. ESPN's programming covered a wide range of sports, from popular games like basketball to niche sports like darts and bowling. ESPN gained immense popularity when it secured broadcast rights for the annual college basketball tournament, March Madness.
ESPN's expansion has been remarkable since its inception. In addition to the flagship channel, ESPN now has seven other affiliated channels that are broadcast in over 200 countries. With the advent of ESPN streaming, the company gained international sponsors and even more viewers. Although most still have to use VPN technology to ensure the accessibility of the channel. Although there is controversy about this, people's access to sports broadcasts for money is definitely not piracy.
The Streaming Revolution in Sports
According to the report "Globalization Lifts TV Sports Rights Past $85 Billion Future, Sports Rights Forecast to 2025," the analyst observed that football will increase its dominant share of the pie from 25.1% ($12.8 billion) in 2018 to 37.4% ($31.9 billion) ) by 2025. This growth will primarily come from increased viewership of European top leagues in regions like Asia Pacific, including China, and North America. The report also highlighted the positive impact of globalization and greater streaming distribution on other sports, particularly basketball.
The report underscored the rise of direct-to-consumer (DTC) services as a threat to traditional broadcasters in the sports rights industry. It warned that sporting rights holders must adapt to the growing reality of DTC if they want to remain major players in sports video distribution. In addition, the report emphasized the maturation of streaming, which intensifies competition for rights and transforms the viewing experience through personalization, interactivity, and innovative presentation with ancillary content.
Globalization of Sporting Events
Some people worry about cultural impact and cross-cultural exchange, which come into our lives through the Internet and streaming services. Should we be afraid of globalization? What's wrong with more viewers being able to watch NFL, NBA, and European soccer? Moreover, advanced fan engagement opens up more opportunities for personalization, improving revenue models, and financing sporting events.
Challenges and Controversies
While streaming sports has opened up new growth opportunities, it also poses challenges and controversies. In some cases, major sporting events are only available through exclusive streaming services that require a monthly subscription fee. This can make it difficult for fans to keep up with their favorite teams and athletes without incurring additional expenses.
In addition, the rise of streaming technology has led to concerns about piracy and illegal streams being accessed by viewers. This not only presents a loss of revenue for sports organizations but also raises ethical considerations regarding the consumption of content without proper licensing or permissions.
The Cultural and Societal Impact
The globalization of sports through streaming has also had an impact on culture and society. With the ability to access a wide variety of sports from different regions around the world, viewers are exposed to new cultural norms and traditions. This can lead to greater diversity and understanding among people, as well as potentially changing societal views on certain issues.
Moreover, with the rise of social media and online communities, sports fans from all over the world can now connect and discuss their favorite teams and players in a global forum. This further enhances the sense of community and brings people together through their shared passion for sports.
Future Trends
#1 8K and virtual reality (VR)
YouTube, Amazon, and Netflix announced in March 2020 their plan to reduce video streaming bitrates in Europe during the pandemic to prevent overwhelming internet infrastructure. However, even during the best times, streaming high-quality videos can be quite challenging, especially for mobile users.
Fortunately, there are emerging technologies that allow for streaming higher-resolution videos without sacrificing speed. One of these technologies is the new H.266 video codec, also known as Versatile Video Coding (VVC). It is reported to reduce required bitrates by half. This implies that users may be able to stream 8K video with just 43 Mbps instead of the current requirement of 85+ Mbps, once H.266 becomes widely adopted. Also, case studies indicate that virtual reality (VR) is part of future trends and only time separates us from the integration of this technology.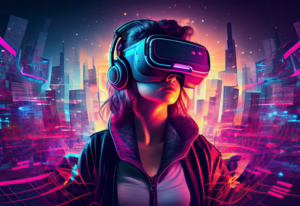 #2 Integration of social media and second-screen experiences
Around the globe, video constitutes 60% of all downstream internet traffic. However, it's not limited to live streaming. People frequently engage in watching videos on social media platforms. Remarkably, YouTube, the second most popular website worldwide, encompasses individual channels with over 200 million subscribers. Additionally, other social networks have introduced their own video-focused platforms, such as the rapidly expanding Facebook Watch (alongside its counterpart, IGTV).
#3 More TV channels will move to the streaming segment
Many traditional TV networks and media companies, apart from offering niche services, are now vigorously competing for streaming audiences. An example of this is NBC's Peacock, which had a nationwide launch in the US in July 2020 following a preview for Comcast customers in April. Comcast also owns Xfinity and offers the Xfinity Stream streaming service through it.
Another recent launch is HBO Max, although it's essentially an upgraded version of the older HBO Now service it replaces. CBS has its own service, CBS All Access, which was launched back in 2014 and is owned by ViacomCBS. ViacomCBS also acquired the streaming service Pluto TV for $340 million in 2019.
Conclusion
Now activism is too overdone with many processes, including social issues and inclusivity in sports streaming. Yes, the world is changing and second-screen is no longer some kind of luxury. We are confident that innovation will continue in all areas of social media and growth in this segment is inevitable. On the other hand, there are some arguments for fears, such as regulation and legal considerations. However, implications for growth are the adoption of sports content and data privacy protection at the regional and international level. Over time, all this will be settled and will be able to operate smoothly and reliably.
https://ysnlive.com/wp-content/uploads/2023/11/Capture.png
590
891
YSN Staff
https://ysnlive.com/wp-content/uploads/2023/08/Default-Email-Signature-2673571-300x70.png
YSN Staff
2023-11-01 12:01:21
2023-11-01 12:01:21
THE GLOBALIZATION OF SPORTS THROUGH STREAMING