COLUMBIANA OH- Earning a spot on the court alongside the talented Crestview roster is no small feat. With a team packed with exceptional players, the challenge to secure a role can be daunting. However, junior defensive specialist Natalie Blakeman took that challenge head-on and ran with it. Today, she stands as an integral part of the team, contributing her skills in a straightforward yet crucial role – playing solid defense.
Blakeman's prowess in the back row is nothing short of tremendous and has been a driving force behind Crestview's smooth offensive execution. In a sport where the first touch can set the tone for the entire play, Natalie consistently delivers, ensuring that Crestview remains in system and ready to attack.
Statistically, Blakeman's impact is evident, with an impressive 141 digs this season and a mere 7 digging errors. Furthermore, she has showcased her versatility by tallying 87 serve receives, proving her reliability in multiple aspects of the game.
It's often said that role players like Natalie Blakeman are the glue that separates good teams from great teams. Her consistent defensive performance ensures that the Crestview offense can operate with precision, turning defense into a powerful offensive weapon.
As Crestview prepares for the Regional Semifinal, scheduled for Thursday at 6:00 at Barberton High School against Smithville, Natalie's contribution becomes all the more vital. She exemplifies the dedication and teamwork that make Crestview a formidable force in the region.
Presented By: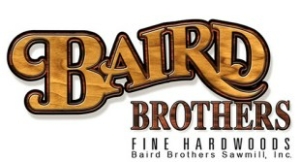 https://ysnlive.com/wp-content/uploads/2023/11/1B2A6F6B-4981-4A9E-A5A4-C954C48D8DD9.jpeg
919
1866
Anthony Hartwig
https://ysnlive.com/wp-content/uploads/2023/08/Default-Email-Signature-2673571-300x70.png
Anthony Hartwig
2023-11-01 16:33:35
2023-11-01 16:33:35
ITS NATURAL FOR NATALIE