A BATTERY THAT LASTS FOREVER
CANFIELD OH- Even the best pitchers on the planet need a catcher that they can trust. For as great of a season that Canfield junior Malena Toth has had. She is well aware of how big of a role her freshman catcher Leah Figueroa has had in her ability to dominate in the circle. Figueroa never showed an ounce of fear stepping right into a varsity catching position with one of the most dynamic pitchers in the area.  Because of that instant confidence it didn't take long for her and Toth to build a strong bond.  Toth and Figueroa's most important aspect to their relationship is the trust they share. Toth has full confidence in Leah behind the plate. Not just to block pitches, and throw runners out, but also to know her inside and out. Leah knows Toth so well that she knows exactly what pitches are working when, and what pitches might not be. That is critical in the strategy of the game. Figueroa is well on her way to be the type of catcher that could confidently call her own game.
Figueroa has been putting in the work at the plate this year as well. Leah is currently batting with an average of .326 with 4 home runs and 15 RBI.  Her 4 home runs leads the team, and her 15 RBI ranks her 3rd on the squad in production.  Figueroa has not made a single error this season behind the dish in 233 chances.
Figueroa and Toth both joined YSN's DJ Yokley live at Cocca's Pizza to talk about their relationship as battery mates.  They also discuss what has drawn them so close, the leadership their positions bring, and so much more. Check out the latest Canfield Softball Player Profile only on YSN!
Presented By: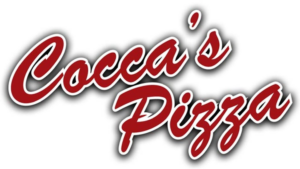 https://ysnlive.com/wp-content/uploads/2023/07/9F67D67B-2838-496C-B33E-7656B75C5B0C-scaled-1.jpeg
1531
2560
Anthony Hartwig
https://ysnlive.com/wp-content/uploads/2023/08/Default-Email-Signature-2673571-300x70.png
Anthony Hartwig
2023-05-31 05:44:57
2023-07-15 06:08:05
A BATTERY THAT LASTS FOREVER