WARREN OH- In the world of high school sports, it's a rare sight to witness a freshman stepping onto the varsity field and immediately leaving an indelible mark on a high-level team. However, that's precisely what Maylee Nadaud has accomplished for the Champion soccer team.
Maylee's arrival has been nothing short of a revelation for Champion, and she has played a pivotal role in their unbeaten season. On the pitch, she is a relentless force to be reckoned with, and her remarkable statistics speak volumes about her contribution to the team's success.
As we delve into the numbers for the 2023 season, it becomes evident just how influential Maylee Nadaud has been. She has impressively notched an incredible 26 goals, showcasing her striking ability with each precision shot. But her impact doesn't stop there. Maylee has also proven her playmaking prowess by amassing an impressive 22 assists. When you do the math, it's clear that Maylee Nadaud has had a hand in a total of 48 goals for Champion this season, a staggering feat. Her 22 assists also earn her the distinction of being the team leader in that category.
One cannot help but be astounded by the remarkable synergy between Maylee and her teammates on the field. Her ability to not only score goals but create opportunities for her fellow players has been instrumental in Champion's impressive 131 total team goals this season.
It's worth noting that the Nadaud family legacy is well-represented on the Champion soccer team, with Maylee having a guiding presence in the form of her senior sister, Mia Nadaud. The bond between the Nadaud sisters extends beyond family ties and into the realm of teamwork and mentorship. Mia has played an invaluable role in nurturing Maylee during her first season, imparting her wisdom and experience to ensure Maylee's smooth transition to the varsity level.
As the Flashes gear up for a crucial Regional Semifinal matchup on Tuesday against Norwayne at Boardman High School, Maylee Nadaud's remarkable journey is far from over. With the guidance of her sister and the invaluable experience gained this season, there is no doubt that she will continue to shine brightly in the years to come. Maylee's remarkable freshman campaign is just the beginning, and her future at Champion holds the promise of even greater accomplishments.
Maylee joined YSN's Running Point today with Anthony Hartwig to talk about her freshman season and her soccer journey. Check out the latest Champion Girls Soccer Player Profile only on YSN!
Presented By: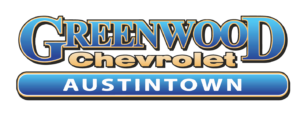 https://ysnlive.com/wp-content/uploads/2023/10/DD10E22E-507F-425E-9231-78D6CB5B7CF0-scaled.jpeg
1249
2560
Anthony Hartwig
https://ysnlive.com/wp-content/uploads/2023/08/Default-Email-Signature-2673571-300x70.png
Anthony Hartwig
2023-10-30 16:53:34
2023-10-30 17:45:25
MAYBE ITS JUST MAYLEE