PEPPER PIKE, OH-  Austin Thomas, a standout athlete at Orange High School, was featured in a player profile segment. With his notable achievements in academics and sports, Thomas has earned the nickname "Academic Monster" among his peers.
Thomas, a multisport athlete involved in both wrestling and football, has managed to excel in both areas, displaying remarkable dedication and time management skills. Despite his demanding schedule, Thomas prioritizes his academic pursuits, maintaining an impressive 4.7 GPA.
When asked about his ability to manage his commitments, Thomas admitted that sleep often takes a backseat. He emphasized the importance of utilizing study halls efficiently and making the most of his time after practice. Thomas prioritizes completing schoolwork, staying focused, and ensuring he makes the most of his academic opportunities.
Thomas's dedication to academics stems from his desire to pursue higher education beyond high school solely based on his athletic abilities. He recognizes the significance of enriching both mind and body, ensuring that he can secure a college education that matches his ambitions and aspirations.
While Thomas is uncertain about his specific career path when he attends college, he has another year and a half to explore his options. With his strong work ethic and determination, Thomas is undoubtedly poised for success, no matter what path he chooses.
The podcast also delved into the relationship between Thomas's involvement in wrestling and football. Thomas explained that wrestling has greatly influenced his football skills, particularly in terms of hand placement, footwork, and overall body control. By mastering techniques such as hand movements, foot placement, and hip positioning, Thomas has gained a competitive edge on the football field.
When it comes to his competitive mindset, Thomas revealed that he adopts a different persona in his respective sports. Whether it's wrestling or football, once Thomas steps onto the mat or dons his football helmet, he switches into a focused and intense mindset that fuels his drive to succeed.
Surprisingly, Thomas finds motivation from his teammates and uses any frustrations or annoyances as fuel to push himself further during practice. This competitive spirit ignites a fire within him, propelling him to constantly work harder and improve.
During the podcast, Thomas also shared insights regarding his family dynamics. Living with his parents and having an older brother who is away at college, Thomas reminisced about their early roughhousing days. Although their physical playfulness came to an end after a few accidents left his brother injured, the Thomas household was always filled with laughter and good-natured sibling rivalry.
Reflecting on his high school experience, Thomas treasures the relationships he has built with his teammates, coaches, teachers, and fellow students. The camaraderie, support, and shared laughs are what he cherishes the most, as they have shaped him into the person he is today.
Thomas also mentioned his admiration for football player CJ Justin Tanner and wrestler Terrence Davis. Their dedication, work ethic, and competitive drive have served as inspiration for him, pushing him to reach new heights in his own athletic pursuits.
As Austin Thomas continues to dominate both academically and athletically at Orange High School, his determination, time management skills, and unwavering focus make him a role model for aspiring student-athletes. With college on the horizon, Thomas is set to leave a lasting impact on both the academic and sports communities he becomes a part of.
PRESENTED  BY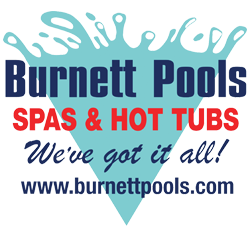 https://ysnlive.com/wp-content/uploads/2023/11/jD46yCge7oIsd-e1701106028765.jpg
360
640
YSN Staff
https://ysnlive.com/wp-content/uploads/2023/08/Default-Email-Signature-2673571-300x70.png
YSN Staff
2023-11-27 13:28:47
2023-11-27 13:28:47
THE ACADEMIC MONSTER