BELOIT OH- On a Wednesday night in Akron West Branch waited until 8:35 to start their regional semifinal game against Revere. But how does it go? Big players shine brightest under the lights. Well, nothing could more accurately describe Warrior senior Jordan Anderson than being a "big player." It seems like Anderson has started to pitcher her best in the tournament run. She led the Warriors to a 12-2 win in 6 innings to advance them to a regional final against Wooster Triway.
In that semifinal game, Anderson gave up an early lead when Revere hit a 2 run home run to go up 2-1. Anderson came to the plate the very next inning and knocked in a pair to give the Warriors back a 3-2 lead. With the score the same in the 5th, the rain started to come down at Firestone Stadium. Through the massive obstacle of trying to pitch in the downpour, Anderson muscled through stranding a couple runners to get out of a massive jam. Anderson wasn't done shining though. West Branch's offense exploded in the 6th. All of the sudden Anderson came back up as the game winning run. After fouling a ball off herself, and taking sometime to shake it off Anderson launched the walk off home run to right center. The home run saved her from having to pitch another inning, and put the Warriors one step away from entering the state tournament.
Jordan is a part of a fairly experienced West Branch team. That being said, with 2020 being canceled, Anderson and the other leaders on the team still had to find a way to mesh with some new faces on the roster. It's a good thing Anderson could lean on her past pitching experience as a Warrior. As many people know, no matter what class they are in the pitcher will always be a leader on the field for her team. Jordan just had to become a emotional leader along with her work on the field. With the help of the other seniors and upperclassmen, the Warriors have come together as a unit.
Anderson is signed on to be a division 1 player come next season. She is locked in to being a career at George Mason. It has always been a goal of Anderson's to play softball in college, and she never had too much of a question where she wanted to go once she visited George Mason.
Anderson kindly gave some of her time this week to chat with YSN's Anthony Hartwig to talk about her senior season. They discuss the regional semifinal win, being an honors student, and much more! There is no better way to get ready for the Warriors regional final than by hearing from their star pitcher in the latest player profile "Everybody Wants To Be Like Jordan."
Presented By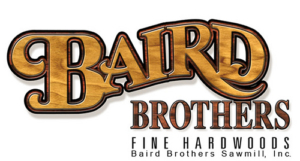 [embedyt] https://www.youtube.com/watch?v=qnSQydS1I2c[/embedyt]
https://ysnlive.com/wp-content/uploads/2023/07/F71F6877-B6C1-46E7-AD14-34CDDB1A51D0.jpeg
1337
2394
Anthony Hartwig
https://ysnlive.com/wp-content/uploads/2023/08/Default-Email-Signature-2673571-300x70.png
Anthony Hartwig
2021-05-29 23:17:44
2023-07-14 20:38:27
EVERYBODY WANTS TO BE LIKE JORDAN