CANFIELD, OH- In a recent episode of the YSN Player Profile, the spotlight was on Hunter Campbell, a talented player of the Super Bowl champion South Range Little Raiders. Hunter, who proudly wears the number 13 jersey, plays as a tight end and middle linebacker. During the interview, Hunter shared his thoughts on the team's success and his aspirations for the future.
When asked why he loves the team so much, Hunter expressed the importance of camaraderie and positivity amongst teammates. He highlighted the joy of playing together and the mutual support found within the team.
Despite being modest about their Super Bowl win, Hunter admitted that a lot of hard work and dedication went into achieving the championship. He emphasized the importance of practice and the team's collective effort to succeed.
Hunter's fearless attitude was evident when he discussed his first time playing tackle football. Without any sign of fear or nerves, he confidently embraced the game. As a middle linebacker, he revealed his passion for tackling and taking charge on the field. Hunter demonstrated leadership skills by effectively communicating with his teammates, and providing guidance on defense strategies and positioning.
While he acknowledges that he holds his teammates accountable, Hunter motivates them to improve their performance rather than berating them. His supportive approach consists of reminding his teammates of their responsibilities and encouraging them to fulfill their roles.
Apart from his accomplishments on the field, Hunter expressed his deep appreciation for his family. He recognized the unwavering support of his mom and dad, who have always been there for him and supported his football and basketball endeavors. Hunter also cherished his bond with his nine-year-old brother Chase, who looks up to him as a role model.
When asked about his aspirations, it came as no surprise that Hunter aspires to become an NFL player. Specifically, he dreams of joining the Pittsburgh Steelers, showing his loyalty to the team. Hunter's dedication and love for the game are palpable, leaving no doubt that he has the potential to achieve great things on the field.
As the YSN podcast's interview with Hunter Campbell came to an end, it became evident that he possesses exceptional skills, leadership qualities, and a determined spirit. With his family's support, Hunter's dreams of playing in the NFL and representing the Pittsburgh Steelers could very well become a reality. The South Range Little Raiders and their fans can only expect great things from this talented young athlete.
PRESENTED BY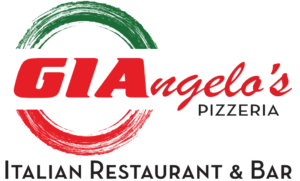 https://ysnlive.com/wp-content/uploads/2023/10/resized_view_rece-1-e1698712680466.jpg
542
921
YSN Staff
https://ysnlive.com/wp-content/uploads/2023/08/Default-Email-Signature-2673571-300x70.png
YSN Staff
2023-10-30 20:40:05
2023-10-30 20:42:03
HUNTING SUCCESS