ALVELO CARRIES HER SMALL TOWN ROOTS TO THE BIGGEST STAGE
It's undeniable that the valley is seeing a tremendous growth in softball talent over the last 5 years. That trend of growth is not just confined the YSN coverage map though, the whole state of Ohio is seeing a massive uptick in premier softball players. We just watched Austintown Fitch win a state championship. Led by not just one of the best players in the state, but one of the top ranked players in the country in the Class of 2025. Sydnie Watts is the kind of talent that programs might get once in their whole existence. As she chases milestones and goals we wanted to hear from a player that set the tone for Ohio softball. Taran Alvelo is one of the most decorated softball players to come out of the state of Ohio. The former Bloom Carroll standout holds multiple state records. Her 1,515 career strikeouts are the most anyone has ever had. She has the record for most career wins in the circle with 108. Alvelo also has the record for most strikeouts in a state tournament game with 24. Alvelo led her team to three state title games, and won one of them. During her junior season she was named Gatorade Player of the Year for the state of Ohio.
Taran's recruiting story is different than the ones we have grown used to over the last several seasons. In Taran's time players could commit much earlier. Before she stepped on a high school field Alvelo was committed to Washington. Seattle was a place she knew she wanted be since she saw them win the WCWS in 2009. The purple and gold confetti stuck in her mind, and she was determined to see it herself. In her words from that moment, even at that early age she never saw that dream as one that couldn't be reached. With her tenacity she eventually made that dream a reality.
When people hear "committed to Washington as a freshman" they might think the journey was easy. After all if you're not stressing about where you'll end up, what could go wrong. Well that's not all true. Alvelo still had her fair share of adversity that came with her journey to Washington. The sacrifices she had to make to stay at that level throughout her young career are more than a lot of people are willing to make. There's also a lot of pressure that comes with everyone knowing you're going to play at a program like Washington. People inevitably want to see greatness fail if they aren't a part of it. Taran went through high school with the constant target on her back. That kind of pressure was a lot on her. She got through it though thanks to the support from the people in her corner. Whether it was her local small town community in Carroll, or people like Washington head coach Heather Tarr constantly giving her reassurance that Washington had her back as a person. The people in Taran's life were always able to lift her up to the next level.
Alvelo ended up not just going to Washington, but becoming one of the best pitchers in the nation during her time there. Here are some of the accolades that Alvelo gathered during her time as a Husky. She earned freshman of the year in the Pac 12 her first year on campus, was a two time NFCA All American, as a junior she was a finalist for USA Softball's Player of the Year, she took her Huskies to the WCWS championship series her senior year and was named on the All-WCWS team.
Washington was not the final stop on Alvelo's softball journey. After her senior season she was drafted into the NPF (National Pro Fastpitch) league to the Aussie Peppers and was then traded to the USSSA Pride. With the Pride Taran won the Cowles Cup. She would continue her professional career with a stint in the Athletes Unlimited league. She recently signed back to the USSSA Pride to compete in the newly established WPF (Women's Pro Fastpitch). Taran continues to grow the game by paving the way for younger players to have the dream of being a professional softball player.
Taran was gracious enough to take time out of her busy schedule during Opening Day in the WPF to be on YSN's Running Point to talk about her high school career at Bloom-Carroll, she gives advice to athletes going through the recruitment process now, and so much more. Check out this exclusive interview with one of Ohio's softball legends only on YSN.
Presented By: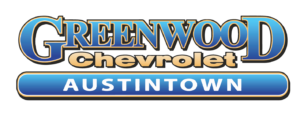 https://ysnlive.com/wp-content/uploads/2023/07/64ADE8E5-30D9-4227-89EC-359DE6D65B04.jpeg
917
1631
Anthony Hartwig
https://ysnlive.com/wp-content/uploads/2023/08/Default-Email-Signature-2673571-300x70.png
Anthony Hartwig
2023-06-16 01:52:35
2023-07-15 06:10:39
ALVELO CARRIES HER SMALL TOWN ROOTS TO THE BIGGEST STAGE