PEPPER PIKE, OH- In the premiere episode of the YSN podcast, "Orange Girls Basketball Coach's Corner," host DJ Yokley sits down with the renowned La'Shawn Brown, head coach of the Orange High School's girls basketball team. With an impressive 14-year coaching career and a legendary basketball background herself, Brown offers a captivating glimpse into her life and coaching philosophy.
For Brown, basketball was not initially on her radar. Standing as the tallest girl in her high school and middle school, she originally had ambitions to pursue track. However, she was encouraged to give basketball a try, despite facing the setback of having lost her fingers in an accident at a young age. Overcoming this challenge, Brown showcased her skills and had a breakthrough sophomore year at Heights High School, paving the way for a storied basketball career.
Through her personal adversities, Brown developed resilience and discipline, instilled in her by her grandmother, who taught her to view herself no differently from anyone else. The experience of being treated like any other player and accepting her amputated hand propelled her to excel on and off the court.
As the head coach of the Orange girls basketball team, Brown is grateful for the opportunity to build a strong program and elevate her team's level of play. She acknowledges the progress made in her inaugural year as head coach and expresses high expectations for the upcoming season. Brown commends her players' dedication and hard work during the summer and anticipates the positive impact of new team members on the court.
Reflecting on her coaching journey, Brown highlights the importance of instilling discipline and affirmations to push her players beyond their comfort zones. She aims to create an environment where being uncomfortable, tired, or sore is accepted as part of the growth process.
Challenges remain for Brown in controlling expectations, particularly when it comes to understanding her players' abilities and pushing them to exceed their limits. However, she welcomes the assistance of her experienced coaching staff and relishes the opportunity to mold her team into one that is prepared to fight, hustle, and do whatever it takes to succeed.
As the Orange girls basketball team heads into a new season, Coach Brown wants opponents to know that her team won't back down. With a resilient and determined mindset, her players are ready to give their all, fight for every win, and leave it all on the court.
To hear more from Brown and gain insight into the world of Orange girls basketball, tune in to the full episode of the "Orange Girls Basketball Coach's Corner" on the YSN podcast.
Stay tuned for future episodes highlighting the behind-the-scenes stories of coaches and athletes in the Orange High School community.
PRESENTED BY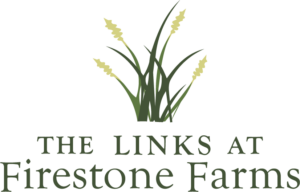 https://ysnlive.com/wp-content/uploads/2023/11/ja1d2NyxdEQsd-e1701104597846.jpg
356
635
YSN Staff
https://ysnlive.com/wp-content/uploads/2023/08/Default-Email-Signature-2673571-300x70.png
YSN Staff
2023-11-27 13:04:54
2023-11-27 13:36:42
ORANGE GIRLS BASKETBALL COACH'S CORNER (EP 1) WITH LASHAWN BROWN