ORANGE COACH'S CORNER (EP 1) TIM PORTER
PEPPER PIKE, OH- Orange High School has seen a remarkable rise in its athletic performance in recent years, and much of the credit goes to Tim Porter, the school's esteemed athletic director. In a recent episode of the YSN podcast, Porter sat down for a candid conversation about his journey in the world of sports administration.
Porter's career path wasn't always about athletics. After working in marketing for 15 years, he made a career shift and became a teacher. It was during his student teaching at Mineral Ridge that he found himself being offered the position of athletic director. Taking a leap of faith, Porter accepted the challenge.
Initially met with skepticism and warnings of burnout, Porter persevered and even pursued a master's degree in athletic administration. Over the years, he has continuously pushed boundaries and sought innovative ways to promote and support his student-athletes.
One impressive aspect of Porter's approach is his commitment to making experiences special for the student-athletes. From organizing trips to Ohio State games to capturing memorable moments through his photography, he goes above and beyond to create lasting memories for his students.
Transitioning from a small school to the bigger stage at Orange High School came with its own set of challenges. However, Porter's determination and commitment remained unwavering. He credits the support of his wife as a crucial factor in managing the demanding schedules that come with his dual roles as an athletic director and a dedicated family man.
At Orange High School, where nearly every sport has a junior high program, Porter found himself having a greater impact on a wider range of athletes. With unique facilities and a larger budget, he has been able to bring a new level of excellence to the school's athletic programs.
Despite the additional responsibilities and increased pressure, Porter continues to strive for greatness. He constantly seeks ways to improve and does not pay heed to detractors. His ultimate focus is on the success and well-being of the student-athletes under his guidance.
As he looks towards the future, Porter envisions even greater achievements for Orange High School. With a basketball coach who played in the WNBA and a tennis team that has already tasted success, Porter is eager to see what the future holds for his students.
Tim Porter's unwavering dedication and innovative spirit have undoubtedly transformed Orange High School's athletic program. With him at the helm, Orange High School is set to thrive and achieve new heights in the world of high school sports.
PRESENTED BY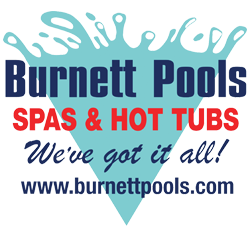 https://ysnlive.com/wp-content/uploads/2023/11/VCBsZT9j3mssd-e1700576829622.jpg
355
637
YSN Staff
https://ysnlive.com/wp-content/uploads/2023/08/Default-Email-Signature-2673571-300x70.png
YSN Staff
2023-11-21 10:27:24
2023-11-21 10:27:24
ORANGE COACH'S CORNER (EP 1) TIM PORTER