BY AIR, BY LAND, OR BY SEESHOLTZ
CANFIELD, OH- Tyson Seesholtz, who moved to South Range during his freshman year, spoke highly of the tight-knit community and the support he received from the residents. He emphasized the caring nature and unity within the community, which he believes sets South Range apart from other places he has lived.
As a wrestler and football player, Seesholtz showcased his talent and dedication. Last year, as a freshman, he made a name for himself in wrestling, and this year, he is gearing up for a successful football season. Despite his young age, Seesholtz remains unfazed by the prospect of facing older, more experienced opponents. His years of wrestling have prepared him to take on any challenge, regardless of age, height, or weight.
When asked about the connection between wrestling and football, Seesholtz attributed the success of wrestlers in football, particularly on the line, to their relentless work ethic and strong hand fighting skills. These qualities translate well into football, allowing wrestlers to excel in positions that require sags, tackles for loss, and overall dominance on the field.
While Seesholtz is making waves in the sports arena, he also excels in his academics. He expressed a passion for science, stating that it comes naturally to him, especially when compared to his core subjects. Seesholtz's love for science has sparked an interest in pursuing an engineering degree or cybersecurity in college.
Influenced by his supportive family, Seesholtz emphasized the importance of his parents and their unwavering support throughout his athletic and academic journey. He particularly acknowledged his father's character of spending quality time together, as countless car rides to and from wrestling tournaments and practices have made a significant impact on his life. Seesholtz also expressed gratitude for his mother's emotional support and comforting presence.
Looking ahead, Seesholtz has big aspirations for his future. Alongside his athletic ambitions, he hopes to pursue higher education at a collegiate level, with a preference for Division I schools. With his interest in engineering and cybersecurity, Seesholtz aims to make a mark in these fields, inspired by his cousin who introduced him to the world of cybersecurity.
Lastly, Seesholtz aims to leave a lasting legacy of hard work and determination. He hopes that young athletes, like his former wrestling coach, will remember him for his perseverance and the belief that one should never give up, but rather, keep pushing forward.
Tyson Seesholtz is already making waves in both wrestling and football, and his dedication to excellence both on and off the field is setting him on a path for success. South Range High School and its community are proud to have an inspiring athlete like Seesholtz representing them.
PRESENTED BY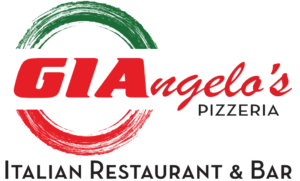 https://ysnlive.com/wp-content/uploads/2023/11/SouthRangeVs.WarrenJFK32of70-scaled-e1699016255769.jpg
802
1531
YSN Staff
https://ysnlive.com/wp-content/uploads/2023/08/Default-Email-Signature-2673571-300x70.png
YSN Staff
2023-11-03 09:16:39
2023-11-03 09:16:53
BY AIR, BY LAND, OR BY SEESHOLTZ